Five Things You Didn't Know About Florida
One of Britain's favourite holiday destinations, Florida continues to attract people from across the world. Whilst many of its landmarks, such as Walt Disney World® Resort and Universal Orlando® Resort, are world-renowned there are still some hidden secrets in this holiday paradise.
1. It has outstanding natural beauty
You may not think this is an unknown fact but often the true extent of Florida's natural beauty is overlooked. With almost 2,000 miles of coastline of which 1,200 miles are beaches, it is the sandy landscape of Florida which is most well known.
Yet this is far from the only natural attraction in the "Sunshine State". Alongside its extensive coastline, Florida also benefits from over 11,000 miles of rivers and waterways and is home to the second largest fresh water lake in the whole United States: Lake Okeechobee.
2. It's the golfing capital of America
Florida has had a long history with sport, hosting numerous tournaments and championships from its shores. Its coastal location makes it synonymous with water sports as well but one hidden gem of the State is its golf course.
Florida has more than 1,250 golf courses spread across its sixty-seven counties – more than any other state in America. With spectacular views enveloping these courses, Florida is the perfect location for those looking for spectacular golfing holidays 2013.
3. It is not isolated
With nineteen commercial airports and twelve international ones, getting in and out of Florida is easy. Twin centre holidays give tourists the chance to visit multiple locations on a single trip and could see a trip to this fantastic State combined with one to the cities of New York or even Las Vegas.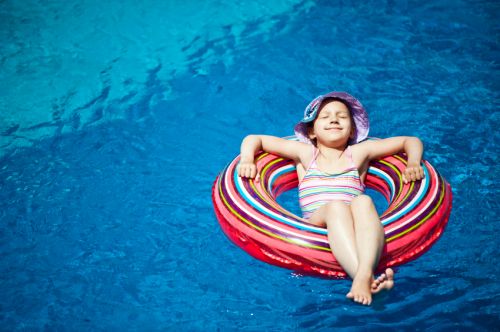 4. It contains an attraction the size of San Francisco
One of Florida's best known attractions, Walt Disney World® Resort is a name familiar with children and adults across the world and Disney holidays 2012 are expected to be immensely popular.
Yet what many people don't know about this fantastic attraction is that it covers 30,500 acres, making it roughly the same size as San Francisco.
Of the four parks which make up Walt Disney World® Resort, the Magic Kingdom receives the highest annual attendance with 17.2million. Epcot comes second with 10.9million whilst Disney's Hollywood Studios and Disney's Animal Kingdom receive 9.7 million and 9.5 million visitors respectively.
This popularity has led Walt Disney World® Resort to become the world-famous attraction it is today and is hardly surprising when you consider the opening day of the Magic Kingdom in 1971 saw 10,000 guests pass through the gates.
5. It's not just popular with holidaymakers
Whilst tourism is a huge source of revenue for Florida, it is not only holidaymakers who seek these sandy shores. The State is also popular with its nationals and locals, with President Kennedy and President Obama having both enjoyed trips here.
Some of these casual visitors fall in love with Florida so much that they can't bear to leave. According to figures, around 1,000 people move to Florida every day.
My name is Lisa and I work as a copywriter for Ocean Florida, an independent UK-based tour operator specialising in the USA