Best Hidden Gem Destinations in Connecticut
Connecticut may be small, but it packs a big punch when it comes to hidden gem destinations. As a lifelong Nutmegger, I've explored every corner of this charming New England state and uncovered many under-the-radar spots that are begging to be experienced. From verdant state parks to quaint main streets lined with indie shops, Connecticut has something for every type of traveler. In this blog post, I'm sharing my favorite hidden gem destinations that you absolutely must visit on your next trip to Connecticut. Get ready to discover a side of Connecticut that you never knew existed!
1. Gillette Castle State Park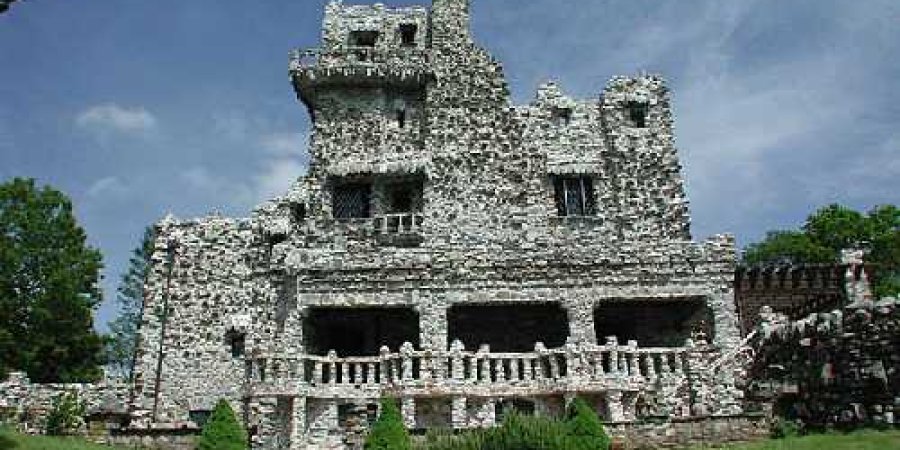 Nestled along the banks of the Connecticut River in the quaint town of East Haddam sits Gillette Castle State Park. Built in 1919 by actor William Gillette, who famously portrayed Sherlock Holmes on stage, this medieval-style castle is truly a sight to behold. As you wander the grounds, you'll discover striking stone walls, secret passageways, and panoramic views of the surrounding countryside. Walk across the wooden trestle footbridge and get lost in the lush forests and nature trails that make this park a hidden gem. Don't miss the chance to tour the inside of the castle - from the gleaming woodwork to the custom-designed light fixtures, you'll step back in time to the Roaring Twenties. Gillette Castle flawlessly blends history, architecture, and nature into one magical destination.
2. Kent Falls State Park
Located in the rural Litchfield Hills, Kent Falls State Park features one of the most stunning waterfalls in Connecticut. The 250-foot waterfall consists of a series of cascading drops, carved into the rocky landscape by flowing springs and streams. One of the tallest waterfalls in New England, it's an impressive sight as water rushes over the rocky ledges and collects in pools below. The best way to experience Kent Falls is to take the easy hiking trail to the base of the falls. As you walk along the trail, you'll pass historic stone walls, remnants of the iron industry that once thrived here. Don't miss the opportunity to view the falls from above on the scenic footbridge that crosses over the river. The sound of rushing water paired with the lush greenery surrounding the falls makes Kent Falls an ideal spot to immerse yourself in nature's beauty.
3. Harrison's Landing Beach, Branford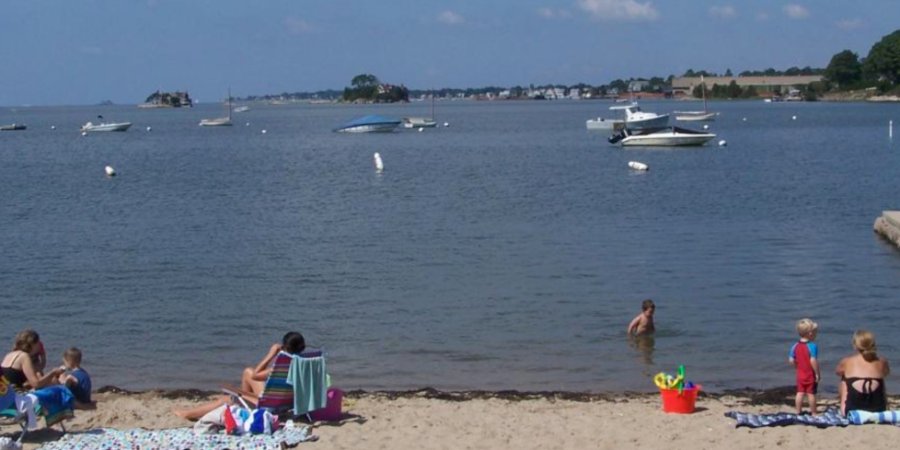 For a peaceful beach getaway, head to Harrison's Landing Beach in Branford. This lesser-known public beach sits on a calm inlet of Long Island Sound, providing gentle waves and a gradually sloping sandy bottom that's perfect for swimming. Without the crowds and bustle of larger beaches, Harrison's Landing has a relaxed, small town vibe. Spread out a beach blanket or set up chairs to enjoy stunning views of the Thimble Islands just offshore. Take a walk down the long pier that extends into the Sound, or launch a kayak and paddle through the Thimbles for a closer look at these unique islands dotted with beautiful homes. At low tide, beachcombers will delight in searching for seashells along the exposed sandy flats. With free parking, tasty food trucks, and sublime sunsets over the Sound, Harrison's Landing is an idyllic slice of small town coastal life.
4. Essex Steam Train & Riverboat
Step back in time with a ride on the Essex Steam Train and Riverboat in Essex. This vintage attraction lets you experience Connecticut's landscape from both land and water. The historic steam train ride takes you on a scenic tour through the quintessential New England towns of the Connecticut River Valley. Once you reach Deep River Landing, you'll switch modes of transportation and board the authentic Mississippi-style riverboat. As you cruise along the Connecticut River, admire the unspoiled nature along the shore and even spot eagles soaring overhead. This delightfully nostalgic excursion is like traveling back to a simpler time, perfect for families or anyone with a passion for history. Riding the vintage locomotives and riverboats of yesteryear is a unique way to revel in the natural beauty of Connecticut.
5. Shopping in Woodbury
From antique stores to boutique shops, no trip to Connecticut is complete without visiting the charming village of Woodbury. The town has become synonymous with antiquing, boasting over 20 antique shops clustered conveniently together. Spend an afternoon wandering through treasures of the past, including rare books, elegantly-crafted furniture, china sets, and more. But Woodbury isn't just for antiquers - you'll also find art galleries, specialty food shops, and some of the state's best outlet shopping. Stop at a farm-to-table cafe for lunch before heading to retailers like Coach, J.Crew, and Restoration Hardware. And no shopper can leave without indulging in Woodbury's famous fudge. With free parking, walkable streets, and so many shops to peruse, an afternoon spent in Woodbury is a Connecticut classic.
6. Mystic Seaport Museum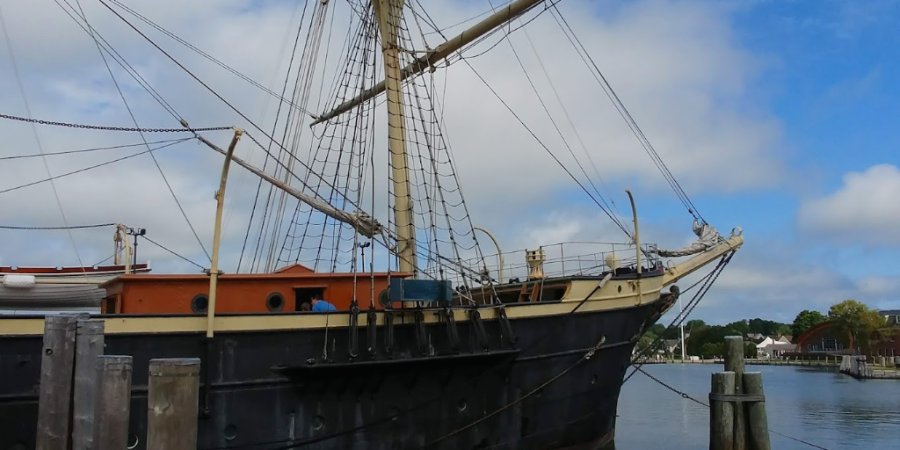 Immerse yourself in Connecticut's rich maritime heritage with a visit to Mystic Seaport Museum, one of the nation's premier maritime museums. Spread across 19 acres along the Mystic River, the outdoor museum brings the history of seafaring New England to life. Wander through a recreated 19th century coastal village, complete with homes, shops, gardens, and boats that reflect the area's shipbuilding past. Learn traditional skills like blacksmithing and watch demonstrations of whaling and oyster harvesting. The museum's crown jewel is the Charles W. Morgan, a wooden whaling ship originally launched in 1841 - climb aboard to explore its decks and cramped quarters. With costumed interpreters, hands-on exhibits, and over 500 historic vessels, Mystic Seaport is a living museum that vividly recounts our seafaring history.
7. New Milford Village Green
On the banks of the Housatonic River sits the quintessential New England town green of New Milford. The sprawling 12 acre green features towering maple trees, a vintage bandstand, and a brick walkway dotted with benches. Surrounding the green is an idyllic scene of colonial-era buildings, charming restaurants, indie shops, and the historic Gregg Livery stable. Don't miss the opportunity to take a spin on the town's original 1913 carousel. With stunning river views, seasonal festivals, and a peaceful ambiance, New Milford's Village Green is the epitome of small town New England.
8. Abbey of Regina Laudis, Bethlehem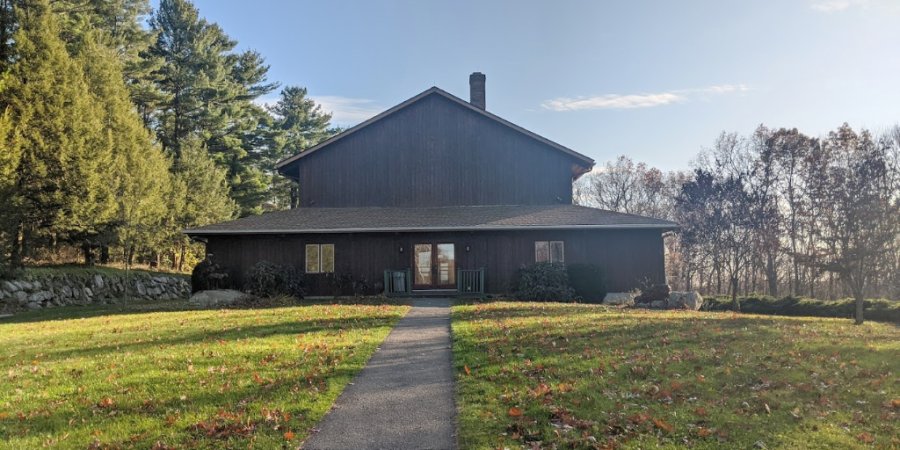 For a unique spiritual retreat, visit the cloistered Abbey of Regina Laudis in the rural town of Bethlehem. This Benedictine monastery dates back to 1947 and offers multiple opportunities for guests to experience the contemplative monastic life. Attend Gregorian chant services in the Abbey church, join in meals with the nuns, or walk the ornate grounds and spiritual gardens. Their theater highlight is the annual production of "The Play of Daniel," a 12th century liturgical drama performed by the nuns. This hidden abbey provides an enriching glimpse into the peace and prayerful reflection that defines the Benedictine tradition.
9. Copper Beech Inn, Essex
Tucked along the peaceful Connecticut River sits the intimate Copper Beech Inn. This award-winning Relais & Châteaux property offers 12 tastefully appointed rooms on a beautiful country estate. Dine at their critically acclaimed restaurant featuring locally sourced New American cuisine paired with an extensive wine list. Unwind surrounded by stunning gardens, cozy up to the fireplace in the Main House, or sip vintage port in the English-style pub. With gracious service and luxurious amenities like private soaking tubs, Copper Beech Inn makes for an unforgettable country escape.
10. Lock Museum, Terryville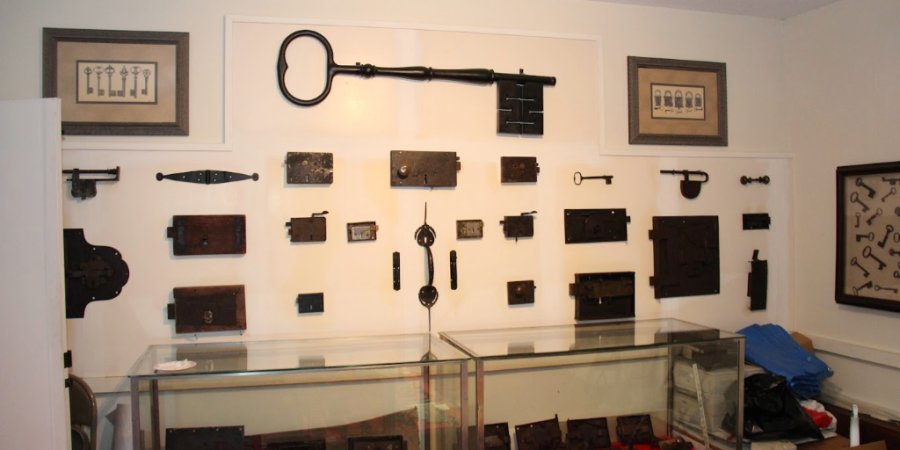 Gain insight into Connecticut's industrial past at the Lock Museum of America in Terryville. Situated on the original site of the Yale & Towne Manufacturing Company, this museum documents the history of pin tumbler locks and lock making equipment. Wander through the expansive exhibit halls showcasing antique locks dating back to 4000 BC. Visitors can also watch demonstrations using historically accurate machines to create intricate locks and keys. With rotating exhibits, special events, and hands-on activities, the Lock Museum provides a one-of-a-kind look into the inventions that put Terryville on the map.
Conclusion:
Though it may be small in size, Connecticut is big on charm, history, and natural beauty if you know where to look. Beyond the state's well-known tourist attractions and cities, a treasure trove of hidden gems awaits discovery. From the medieval-inspired Gillette Castle to the cascading waterfalls at Kent Falls, Connecticut's state parks offer outdoor adventure and unique sights. For shopping and antiquing, few places compare to the village of Woodbury. And for maritime fun steeped in history, look no further than Mystic Seaport. So don't miss out on experiencing these can't-miss hidden gems on your next Connecticut getaway!
---
More to Read: