Workspaces Reimagined: 10 Top Co-working Spaces In Europe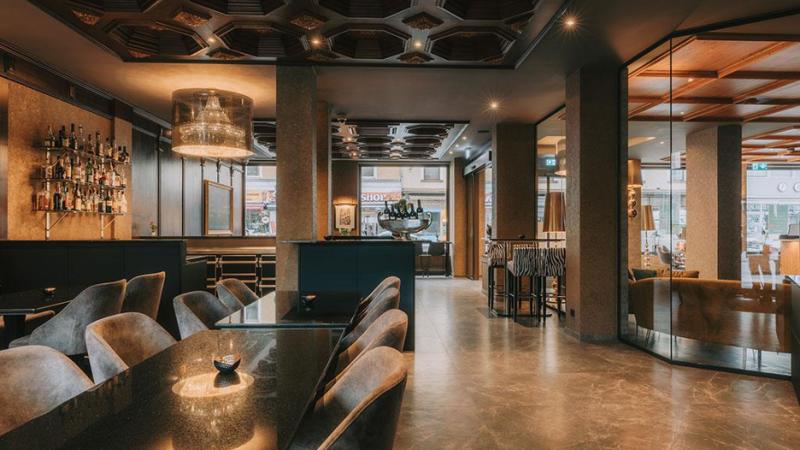 Featured image source: Focus Lounge by KING's
With the rise of work setups that are far removed from the conventional 9 to 5 in a traditional office space, even workspaces have been reimagined to accommodate these changes. Of the many options now available, co-working spaces are among the most popular, especially for remote workers, freelancers, and entrepreneurs.
Shared workspaces offer a refreshing take on a work environment and also give you the freedom to work at your own pace while enhancing your productivity. In these spaces, you're free from distractions associated with working from home, and the setup is optimised to increase your focus and provide a more mindful working experience.
Europe is quickly becoming one of the most popular destinations for remote workers and digital nomads looking for a place where they can enjoy a dedicated workspace at an affordable price with a laid-back vibe that makes work fun. Due to its excellent infrastructure, top-range connectivity, and climate, more people flock to co-working spaces in Europe where they can work productively and play freely.
In this article, we'll explore the top 10 co-working spaces in different European countries, set in great locations conducive to work with all the necessary amenities to help you be your most productive self, and a surrounding community that's friendly and welcoming — all at an affordable price.
Munich, Germany: Focus Lounge by KING's
Located in the brain hub of the vibrant city of Munich, Focus Lounge by KING's is one of the most unique co-working spaces in Europe. While you work through your tasks in the social workspace sanctuary, designed to maximise your focus, you can enjoy refreshments and scrumptious healthy food from the in-house cafe, along with the company of like-minded people.
In addition to these dedicated workspaces for individuals, the Focus Lounge also has a conference room you can use for team meetings of up to 8 people, making it easy to bring everyone together in one space for a day. Other amenities include unlimited WiFi and laptop care for when you need to step away from work without worrying about your devices. You can get a half-day pass, full day, a 5-day package, or choose a monthly option.
Stockholm, Sweden: Knackeriet
Knackeriet is a cosy co-working space located in Old Town, Stockholm. Creatives, entrepreneurs, innovators, and curious minds can enjoy the comfy setting that's designed to help them work, collaborate, and exchange ideas – all while having fun.
To cater to different needs, Knackeriet has a variety of setups to choose from, including Flex desk, Fixed desk, and Studio. So whether you enjoy working from a different space every day, prefer your own dedicated space, or need a space big enough for your team, they have options to suit. You can even rent a meeting room to gather with like-minded individuals and be inspired to do great things together.
Amsterdam, Netherlands: BounceSpace
Set in the heart of Amsterdam, BounceSpace offers a space where you can free your mind and find creative inspiration in the refreshing countryside. And once you're bursting with creative energy, you'll have their innovative desk spaces to go back to and work productively.
Through this unique work environment that BounceSpace has crafted, they encourage people to live fulfilling lives, work in a way that embraces their creativity, follow their instincts, and make a positive impact on the world.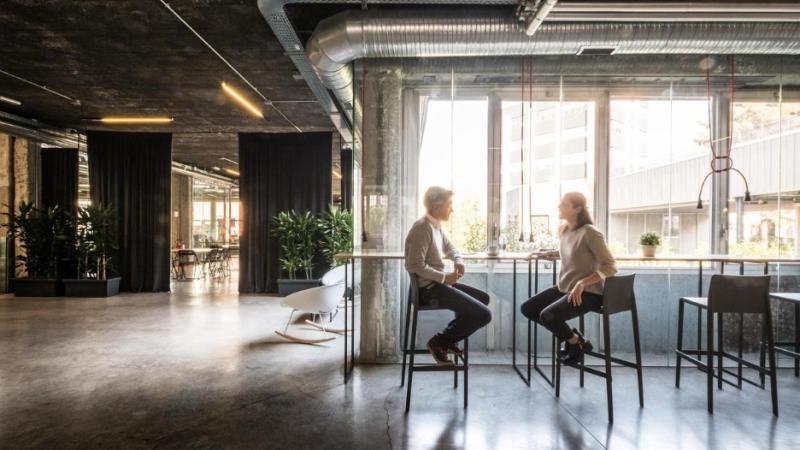 Source: Talent Garden
Milan, Italy: Talent Garden
Talent Garden is another great co-working space in Europe located in Milan that's ideal, especially for digital and tech innovators. The work space is designed to meet your needs and help you do your best work, whether you're a freelancer or an entrepreneur focused on growing your startup.
With a membership there, you'll also have exclusive access to their training programs and other opportunities to help you grow and bloom into a fantastic innovator, entrepreneur, or digital professional.
London, United Kingdom: Second Home
Just as the name suggests, Second Home is like a home away from home with a dedicated workspace where you can mingle with like-minded people. Here, you'll be at your most productive without the distractions you'll likely face at home and enjoy being surrounded by a community of talented entrepreneurs, freelancers, and innovators.
Second Home strives to make an impact by looking at the bigger picture. With the tools and resources they provide, they aim to help entrepreneurs grow and flourish so they, in turn, can help more people go further. One of the unique things about this co-working space is that it uses green energy throughout, so it's also a sustainable option above everything else.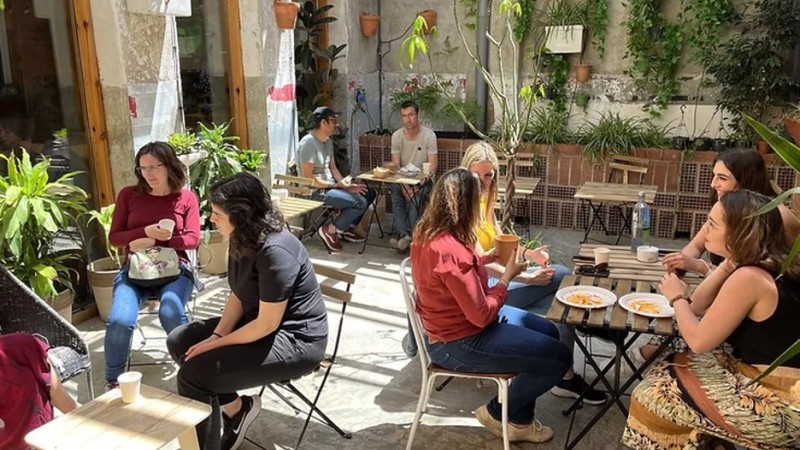 Image source: Betahaus
Barcelona, Spain: Betahaus
Betahaus is a home away from home for a community of creators and innovators that embraces the change in the way we work now and offers solutions to help you adapt to those changes. Similar to other co-working spaces in Europe, Betahaus offers a range of flexible membership options designed to give you a collaborative and dynamic co-working space.
In addition, you'll have access to the cafe, meeting rooms, event spaces, as well as the various workshops and networking events hosted there to help you learn, grow, and exchange ideas with other like-minded professionals.
Mokrin, Serbia: Mokrin House of Ideas
At Mokrin House of Ideas in Serbia, ideas come to life in an environment designed to help them progress and grow. Like many co-working spaces in Europe, Mokrin House offers a meeting place for people with great ideas to work individually on them in a dedicated workspace or share them with others.
While the space is in a rural setting, it is a modern structure with all the resources you need to work productively, whether you're an individual working remotely, as a team, or you just need a change from the typical daily grind behind a traditional office desk.
Zurich, Switzerland: Tadah
While many co-working spaces in Europe offer more of the same, Tadah goes a step ahead and offers a unique service that others don't. In addition to a stylish office space you can use alone or with your team, an open space, a cafeteria, meeting rooms, and retreat options, Tadah also offers flexible childcare services.
Thanks to this, you won't have to worry about your little ones while you get your work done and they'll be right within reach whenever you want to take a break from work. With or without childcare there are plenty of flexible day passes, as well as cards valid for 3 months.
Vienna, Austria: Impact Hub
Impact Hub provides a diverse and collaborative environment where people can meet, connect, and work together to build a better world. It offers a range of membership options for you to choose from according to your needs, as well as a variety of events you can attend and networking opportunities you can access.
Whether you need a desk to work from in their space, or you want to be part of their online community, you can get all that and more with Impact Hub.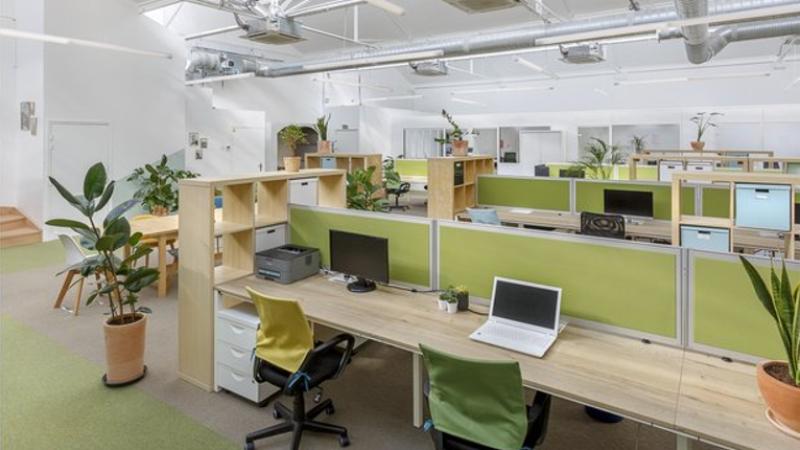 Source: Greenspace
Paris, France: Greenspace
Greenspace, an exceptional co-working hub, thrives on its amiable, professional ambiance and devoted staff, promoting 24/7 accessibility for those preferring flexible work schedules. The facility is well-furnished, featuring clean, comfortable workspaces ranging from open desks to private offices. It fosters a vibrant community, providing ample networking possibilities through organised luncheons and group training sessions.
For a midday recharge, opt for a nap in their cosy corner or fuel your energy with unlimited espresso. Greenspace Paris is truly a haven for productivity and collaboration in the heart of France's capital.
Final Word
Co-working spaces in Europe provide a fantastic opportunity for entrepreneurs, freelancers, and remote workers to work in a collaborative and supportive environment, with amazing surroundings they can explore during their free time.
With ample choices such as innovative tech hubs, start-up ecosystems, and inclusive workspaces, there is something for everyone and any kind of work environment you're looking for.
---
More to Read: