The Top London Hotels: Where do the Rich and Famous Stay?
Sometimes it seems like celebrities live on another planet, splashed across every magazine cover on the shelf but never actually seen in real life.
Well, they are actually out there in the world just like you are! Just in the much bigger, much more expensive hotel down the road from your cheap and cheerful Travelodge. ..
If you're in London and fancy some celeb-spotting, these are 3 of the top hotels to stay at (or just 'casually' saunter past twenty times a day if the rooms are out of your budget)...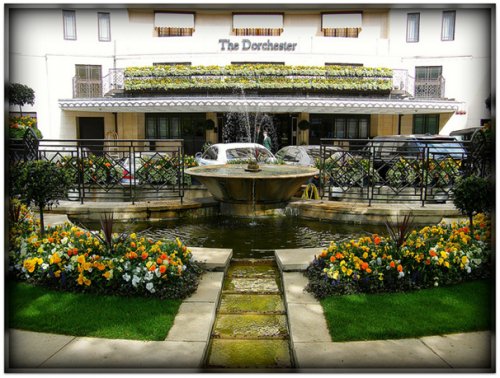 Image: Ugg Boy Ugg Girl
1. The Dorchester
I'm sure you've all heard of this luxury London hotel, but it's the Oliver Messel suite that's the real hit with the rich and famous – emphasis on the rich, as a one night stay in this deluxe suite will set you back a hefty £2950!
That's more than I spend on food in an entire year...
The suite is named after famous West End and Broadway set and costume designer Messel, who designed this suite for the Dorchester many decades ago.
Celebrity Sightings: Elizabeth Taylor and Richard Burton spent their honeymoon in this suite back in 1964, and Michael Jackson made more than one visit.
2. Courthouse Doubletree
Operated by the famous Hilton hotel group, this luxury hotel boasts original, regal decor at a price most people can actually afford – at least for a night or two. For £350, you can spend the night in the 44sqm Magistrate's Suite in the old Judge's chambers with stunning high ceilings and marble bathroom features.
If you don't see a celebrity or two, no problem as luxury shopping districts Regent Street and Bond Street are both close by so you're sure to see a famous face nipping into one of the haute couture 'ateliers' there!
Celebrity Sightings: Mick Jagger and John Lennon have set foot inside the building, but not for leisure – as the name suggests, it was once a real courthouse! Nowadays you may spot Paris Hilton stopping by - she is the heiress to the Hilton Empire after all!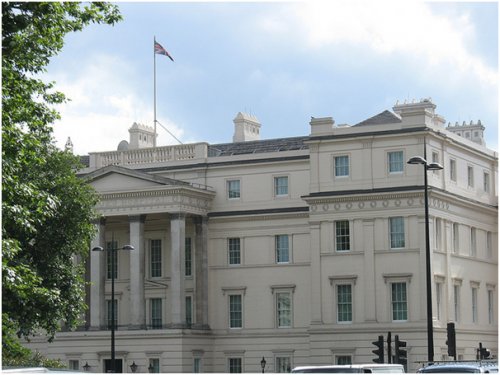 Image: Nikoretro
3. The Lanesborough
So you thought the Dorchester was expensive?
Situated in Knightbridge, only the crème de la creme of the celebrity world can afford to stay in this hotel's deluxe Royal Suite; for £7000 a night, you'll have access to not one but three stunning bedrooms (a little bit over the top I'd say!) as well as a study, a drawing room, a dining room and more.
Oh, and did I mention the personal butler?
What else does £7000 get you? Privacy is something high-class celebrities are more than willing to pay out for, and somehow the Knightsbridge hotel owners have kept the location of this massive suite in the hotel totally secret from all but a handful of trusted staff!
Celebrity Sightings: Madonna, Jim Carey, Leonardo DiCaprio and numerous royals from around the globe can justify throwing away £7000 for a night here. In fact, they love it so much the suite gets fully booked up almost a year in advance!
Of course, these are just a handful of the luxury hotels in London where you can rub shoulders with the rich and famous.
There's also Claridg's, The Berkeley and The London Hilton to name but a few...
Have you ever spotted a celebrity in London? I'd love to know where else they're hiding!
Gavin Harvey is a globetrotting blogger with an insatiable case of wanderlust. He travels the world by day and blogs about his discoveries for Hotelopia by night!