Make the Most of Your Trip to Disneyland Paris
It's hard to believe that Disneyland Paris is 20 years old this year.
When it first opened it's gates you couldn't help but try to compare it to the original, but it very soon became clear that it was a world leading park in its own right.
It's huge, so how can you make the most of your time here? There are five different lands, so here is a run-down to help you decide.
Main Street, USA
There's something exciting about being transported back to the small town life at the turn of the twentieth century, as you peer into the victorian store windows, watch the horse-drawn cars clatter, and take your down time in an icecream parlour.
This was a time when invention happened at a pace neve before seen in history, and you can see the fruits of the genius work.
You know those horse-drawn cars? Climb abouar them and take a tour of the town, or you can take the advnture even further by climbing aboard the Railroad.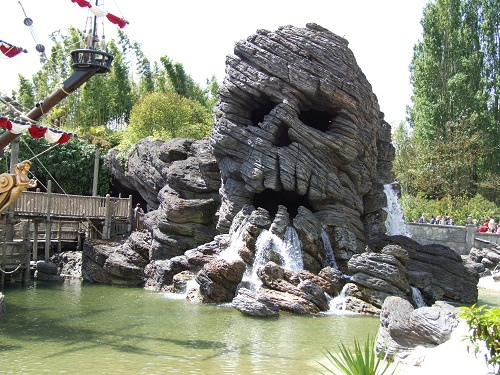 Frontierland
If you grew up watching westerns you wil love it here. The Big Thunder Mountain ride is the pinacle attraction of this land as the rickety style train rattles around the death defying track.
However maybe you'd prefer the a more sedate form of transport, so take to to the Mississippi Riverboat just like beautiful southern belles and the dashing gentlemen of the old west.
Adventureland
Well, this is all about the high seas, ancient ruins and perilous adventures.
Based on two of the most successful film franchises of all time, so already the imaginations of dedicated fans will be primed like a broadside cannon to soak up all of the adventures from pirate ships, to magical caves and runaway mine cars.
Fantasyland
This is probably a close as you are going to get to dreams coming true.
There's something irresitable about meeting some of the most famous character and heading of on a childhood adventure - flying, ducking under giant mushrooms, and the craziest tea party you'll ever attend.
When you leave, pinch yourself just to make sure you are awake.
Discoveryland
The world is full of dreamers, those who are looking to the future wishing for the fantastical technologies and places that are only possible in the wildest of imaginations, but here it's probably as close to reality as we can get, for the time being.
Blasting off into space, fighting aliens, and exploring new worlds might just ignight that flame of inspiration that will turn the kids of today into the pioneers of tomorrow.
Particularly as it's an anniversary year there are Disneyland Paris deals that are perfect for the whole family, especially now when the kids will be heading back to school soon.
Take your disbelief and lock it in the box as even as a grown up you'll just be a big kid.
Not only that, if you plan your trip carefully, you can make a trip to the fabulous French capital which is like a whole other fantasy come true.
Catherine Halsey writes for a digital marketing agency on a range of subjects. This article links back to http://www.eurostar.com/UK/uk/leisure/eurostar_deals/disneyland_paris.jsp