The Five Best Areas To Live In London
The best place to live in London is pretty much one of life's great unanswered questions and really does depend on what you are looking for. The search for the perfect location may be tough, long and frustrating, but here are five of the best areas, plentiful around town, for five types of people:
Best place to live if... you're new
Clapham. This charming South London district is a pretty good all-rounder whoever you are, but an abundance of local services and attractions, decent transport connections to Central London and reasonable rental prices (at least for London) make Clapham an ideal place to live in if you are new to town. There is a great bar and restaurant scene, green spaces and many shops and services to make the New Londoner feel right at home.
Best place to live if... you're a foodie
Angel. This Central-Northern neighbourhood is a great 'base of operations' if you're into your food. Upper Street not only serves as one of the main thoroughfares in Angel but has one of the highest concentrations of quality restaurants in the capital. Chapel Market near Angel tube station is a great place to buy fruit and vegetables, so all bases are covered.
Best place to live if... you're creative
Shoreditch / Bethnal Green. Located just east of the City, Shoreditch is a vibrant, artistic community that is very 'now' and very, very hip. Prices in Shoreditch are – predictably – skyrocketing, however Bethnal Green is right next door and offers a much more affordable place to live. Shoreditch offers galleries, studios, markets, vintage shops and much more. However if you are into the simpler things in life such as good food and a good drink, then there is Brick Lane, Shoreditch High Street and Spitalfields which are among the best places in London for decent nightlife.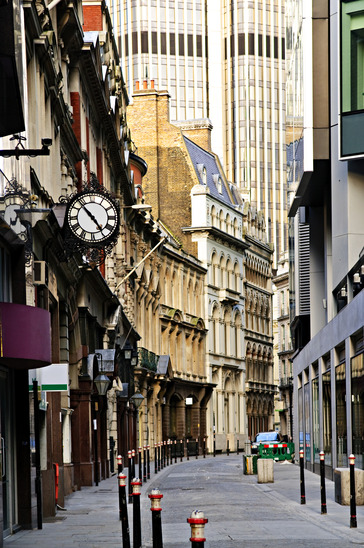 Best place to live if...you're rich
Knightsbridge. It has to be really, doesn't it? Knightsbridge is close to the big-bucks shopping destinations of Harrods, Harvey Nichols, South Kensington and Sloane Street, as well as the greenery of Hyde Park. House prices speak for themselves, with the new worldwide record being set with the £136 million purchase of a penthouse at One Hyde Park in 2011.
Best place to live if... you're yearning for the quiet life
Greenwich. Now a Royal Borough, Greenwich is tucked away in South East London and despite still being home to some pretty famous attractions such as the recently restored Cutty Sark and the Royal Observatory, this charming little village still feels like a million miles away from the rest of the Big Smoke.
Whatever way you look at it, finding the best place in London is like finding the perfect man / woman: not impossible, but a tough ask. Be prepared to compromise, but even if you do, the beauty of this great city is that you are never too far away from the good stuff- whatever that is and whoever you are.
Written by Peter Andrews, a property blogger and real estate expert from London. Peter was born in Blackburn and moved to London by the age of three. He currently lives in North London where he owns a beautiful flat in Hampstead. If you come to Hampstead Heath on the weekends, there is a good chance you'll meet him hanging out with some friends in his favourite pub "The Freemasons Arms".