Explore the Rich Wine Region of Tuscany
One of the most visited tourist destinations in the world, Tuscany, is appreciated for its stunning landscapes, deep traditions, significant history, cuisine and wine. The region is considered to be the origin of the Italian Renaissance and is particularly notable for having been the home of the Medici family. The best way to see all the region has to offer is by renting one of the many beautiful villas in Tuscany.
The Beginning of Tuscany
Although the region was first inhabited by the Appennini and Villanovan peoples, major civilization in Tuscany did not take place until the 8th century BCE with the occupation of the Etruscans that lasted until the arrival of the Romans. Among other developments brought to Tuscany, the Romans created many roads that still exist today.
Tuscany remained as a center of the utmost importance linguistically and culturally throughout the Renaissance. After the downfall of Mussolini, Tuscany became part of the Italian Social Republic and its influence was temporarily quashed; however, the transition to the modern day Italian Republic saw Tuscany regain its importance once again.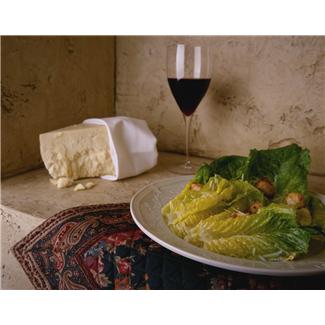 Tuscany is home to six World Heritage Sites: the square of the Cathedral of Pisa, the Val d'Orcia and the historic centres of Florence, Siena, San Gimignano and Pienza. Some of the most important museums of Italy are also in Tuscany including Uffizi, Pitti Palace and the Chianciano Museum of Art. The most sought after villas in Tuscany are located in places that best allow you to appreciate all the rich history of the region.
World Famous Wine
One of the features Tuscany is most famous for is its wine producing making it one of the most notable wine producing regions in the world. Wines such as Chianti, Brunello di Montalcino and Vino Nobile di Montepulciano are all made from the Sangiovese grape while Vernaccia di San Gimignano is produced using the Vernaccia grape. Another wine produced in the region, Vin Santo, is made from a blend of grape varieties.
Tuscan wines make the perfect accompaniment to its unique cuisine. There is an emphasis on simplicity in Tuscan food due to its typically peasant origins. Dishes are based around the ingredients of bread, cheese, legumes, fresh fruit, vegetables and mushrooms. One of the most famous examples is the Tuscan soup ribolita. The name means re-boiled as it is made by reheating leftover minestrone or vegetable soup from the day before as well as the addition of vegetables, cannellini beans and left over bread.
Other examples of Tuscan cuisine include a spaghetti- like dish called pici, a thick and grainy pasta that is usually rolled by hand. Regional specialties include the white truffles from San Miniato, found during the months of October and November, and the Florentine steak produced using high quality beef.
Stephen Craig is a part of an elite team of writers who have contributed to hundreds of blogs and news sites. Follow him @SCraigSEO.