Best Adventure Destinations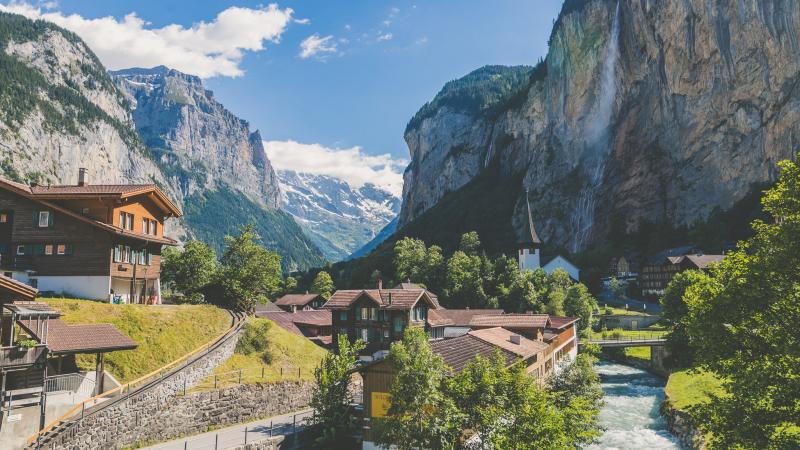 Adventure excursions are becoming increasingly popular among student backpackers who want to combine culture with thrill-seeking. With a vast amount of activities to choose from, here are some of the best adventure destinations that have something to offer adrenaline junkies while they travel the world;
Norway
Home to the Vikings, with beautiful fjords and breath-taking mountains, Norway has a plethora of adventure activities. Being so near to the Arctic Circle, Norway boasts a wide range of water sports that include dog sledding, snow kiting, and ice kiting, snowmobiling, ice fishing, ice climbing and tobogganing. In the summer months, you can take part in fishing, rafting, trekking, hunting and cycling. For those into water sports, you can choose from canoeing, diving, kayaking and sailing. Animal lovers will love the various safaris and whale watching tours.
Madagascar
The beautiful African island of Madagascar is home to some exotic sights that you will not find anywhere else. Magnificent beaches, wildlife and mountains, there is something for every adventurous traveller here, whether you prefer your activities on water or dry land, you're bound to find something to whet your appetite. Hang gliding, camping mountain biking, white water rafting, snokeling, climbing and diving with sharks, there's no limit to the things to do and see. Madagascar is home to some of the most unusual creatures on earth such as elephant birds and the hissing cockroach.
Nepal
Home to Mount Everest, Nepal is a popular destination for its mountain sports. Mountaineering, climbing, mountain biking and mountain flights, even activities such hot air ballooning and paragliding can be enjoyed in Nepal. The Terai, the southern part of Nepal has game reserves and national parks where you can go on a safari to see Bengal tigers, crocodiles and rare species of birds and butterflies. Trekkers can enjoy the many trails including the Chepang Heritage Trail, Numbur Cheese Circuit and the Indigenous People's Trail to soak up some of the Nepalese culture.
Switzerland
For backpackers who want to brave the frosty temperatures of Switzerland, Switzerland is the land of snow sports. Skiing, snowshoeing, ice climbing, air boarding and ice diving for winter travellers, earlier on in the year, backpackers can participate in cliff diving, gold panning, spelunking, fishing and hill walking. As well as the stunning alpine scenery, travellers can embrace the country's history by looking round Switzerland's many medieval castles.
Australia
Australia is without question, an adventurer's paradise. It's easy to see why so many backpackers choose to have a gap year in Australia. With such a varied terrain, Australia is one to beat. Water sports are big in Australia, surfing, windsurfing, speed boating and sailing. Swimmers will love to scuba dive The Great Barrier Reef; climbers can experience the Ayers Rock and the Blue Mountain. You can even climb the Sydney Harbour Bridge and let's not forget Australia's diverse animals; The Lone Pine Koala Sanctuary and Cairns Night Zoo have more than enough to keep animal lovers happy.
comments powered by

Disqus