A Guide to the Best Restaurants for Skiers in Meribel, France
Dining on the slopes of Meribel? The French Alps ski resort of Meribel is the place to be in Europe for tourists on a skiing holiday, but no holiday could possibly complete without good dining on the slopes. Though you may find many restaurants and places to grab a bite both in Meribel as well as the places around it, the following options have been researched and selected for your utmost convenience. This guide will help you bring your ski poles right to your food! How's that for convenience?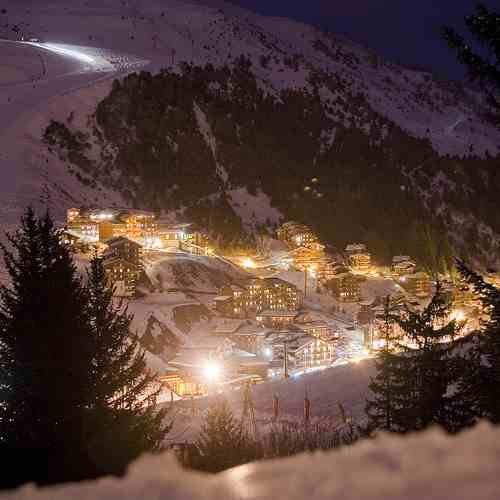 Here is a look into a few of the finest restaurants in Meribel, France. With a variety of dining accommodations across the three valleys, and there are several, this alpine restaurant recommendation guide will surely benefit both your taste buds and pockets! As for dining in the slopes it is important to remember one thing, booking in advance is ideal as Meribel is one of the finer ski resorts of France and could get busy.
Aux Petit Oignons
If a cosy, cafeteria style restaurant that serves home-cooked meals which are not only pocket and family friendly but great tasting as well is what you are looking for, then Aux Petit Oignons is exactly where you need to be. This restaurant is a great place to stop in to eat between an activity filled day - exactly what your taste buds will be looking for when you want a quick meal between riding those slopes. Aux Petit Oignons has a friendly French & English speaking staff making it easy to converse your order precisely and accurately. There is outdoor seating at Aux Petit Oignons as well as indoor seating which has a large fireplace in the middle of the restaurant to make the experience that much warmer.
Helios
If you are looking for fine dining while on your ski holiday, look no further - Helios, it is! It has the extravagant view of the very slopes the Meribel ski resort. This restaurant is exclusively designed for mountain sports enthusiasts - it offers a terrace where if you wish you can keep your snow gear on or if you wish to dine-in there is a magnificent indoor lounge area. Helios' menu consists of local and international cuisine, and a homemade selection of delectable desserts.
Le Yeti
Le Yeti is an upscale restaurant with quality and prices that match the luxury. The restaurant is conveniently located inside a hotel, but you also have access to the terrace on which if you wish you could soak up some sun. The terrace is open to those dining as well as skiers and snowboarders.
You can actually follow the pistes straight down to this restaurant. Le Yeti is furnished with wood-panelled walls to give you that ultra cosy feeling after some time on the slopes. Le Yeti also has a bar which overlooks the mountains, and has a warm fireplace that is ever so necessary after your cold adventures. So if you are looking for a place to warm up with a classy dinner and some wine, Le Yeti is the choice for you.
Featured images:
Skiing in Meribel is sure to take up all of your time during the day but with such a great selection of restaurants to choose from, your evenings should be full of fun and laughter too!