'One of a Kind' Luxury Hotel in London
London is a world city, full of colour and contrasts. Packed full of some of the world's most recognisable clichés – black cabs, red post boxes and double-decker buses – there are sights here that everyone wants to see at least once in their lives. From Buckingham Palace to the glittering golden spires of the Houses of Parliament and the dark corridors of the ghost-filled Tower of London, there's a whole bucket list of things to see here.
Then there's the more hidden, everyday part of London; the bustling markets, the street food stalls, the varied suburbs and outdoor spaces. Add to that the world-class restaurants, trendy bars, range of events and you've got a city that would take a lifetime to truly explore.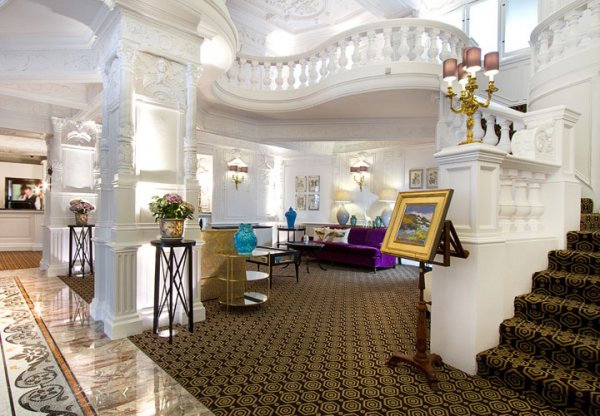 To make the most of your time, you'd be wise to book into a hotel in the central part of town and the luxurious St Ermin's Hotel in the tree-lined avenues of Westminster is a top choice. This four-star hotel is set in an unbeatable location, 100 metres from St James's Park tube station, and within walking distance of the Royal Parks, the famous sights of Westminster, the shopping districts of Oxford Street and Regent Street, and the Thames.
Lots of travellers use website TripAdvisor to rate, review, and search for reliable places to stay around the world. While the reviews always come down to differences in personal opinion and taste, it's often a good way of getting a general idea of how well-received a hotel stay has been with its guests. St Ermin's does very well, and at the time of writing comes in at a very reputable 27 out of a possible 1,085 London hotels listed on the site. Reviewers cite the warmth and friendliness of the staff, the location and the décor as key reasons for giving St Ermin's such a high score.
The rooms are beautifully decorated and still feel brand new, having been fully renovated in 2010. There are 331 rooms and suites to choose from and several types of room to make allowances for all budgets and group sizes. The larger rooms and suites have grand marble bathrooms and fantastic views across the London treetops.
The delicious full English breakfast is another hit with regular guests. The in-house restaurant, The Caxton Grill, draws in not only a large number of the hotel's guests, but other visitors and Londoners alike, having earned a great name for itself over the past few years. Cocktails at the Caxton Bar in the evening are always a good choice – keep an eye out for Happy Hour offers to really make the most of this.
Sounds good? Keep an eye out on the hotel's website for special offers and packages throughout the year.