5 Awesome Places in Bangkok to Visit with Your Family
Bangkok is the most happening place in Thailand and truth be told, there are so many things to see and do in here that it would probably take weeks before you would be able to see everything that the capital of Thailand has to offer to its visitors. However, most people don't go to Bangkok for very long durations at a stretch so we have selected five awesome places that you can't miss if it's your first trip to the city with your family.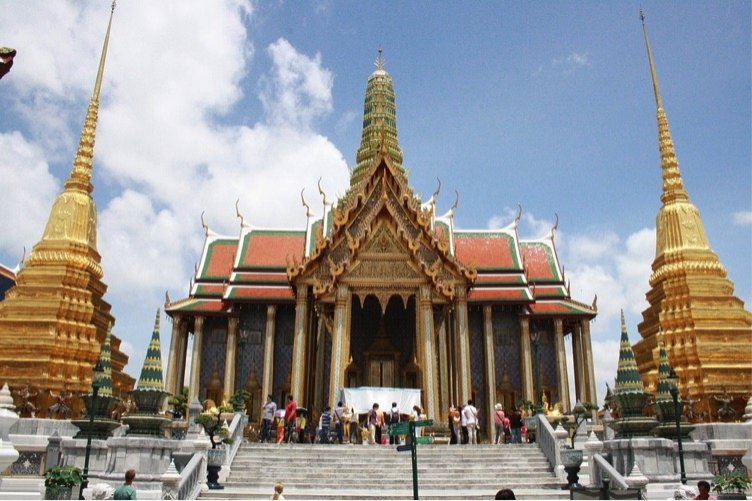 Sea Life Bangkok
Earlier known as Ocean World, Sea Life Bangkok is a unique and special attraction that you should most definitely visit with your family. It is one of the biggest aquariums in the whole of Asia. and if you want, you can take a boat ride on the shark tank where you can actually see the sharks below your feet, through the glass bottom of the boat. There is an underwater tunnel where you can see octopuses, turtles, jellyfish, fish and various other forms of marine life swimming all around you while you walk through it. To top it all off, there's also a very popular gang of penguins that your children will love to see.
Chatuchak Market
Giant shopping malls are a big attraction in Bangkok, but when it comes to shopping, nothing else offers an experience as unique as what you will find in the weekend market of Chatuchak. There are roughly 15,000 stalls in the market and the entire place is always bustling with both locals and tourists. The only piece of advice is that you should come as early as you can because it does get very crowded and hot during peak hours.
The Grand Palace
The Grand Palace is an important part of Thailand's history, but you should visit the palace for the sheer architectural beauty which the complex of buildings represents. Inside, it's no less stunning, thanks to the decorations and representations of Thai culture and art.
Flight Experience Bangkok
Kids will love this attraction, and chances are, so will the adults because who doesn't want to fly a plane? The Boeing 737 simulator is as close to the real thing as possible without actually taking off the ground. You can choose your flight destination and even weather conditions will be at play here.
EasyKart
It isn't as easy as the name suggests, but it sure is a load of fun. This one isn't for small children, though, as the 100cc – 270cc karts can reach speeds as high as 60kph! Every 8-minute race against your partner or your kids will be a test of skill and a rush of adrenaline. Don't worry about their safety, though, because everyone must wrap themselves up in the necessary safety gear first before the race begins.
Enjoyable as these places are, all the excitement will tire you out by the end of the day, so be sure to book your stay in an excellent onsen Bangkok hotel so that the nights are just as relaxing as the days are exciting. If you are done with the five on this list and you don't have any more time left on your hands, don't worry, because you have already seen some of the best attractions that Bangkok has to offer to its tourists and visitors.