Top 7 Tips to Prep for Your first Snowboarding Vacation
Unlike skiing, snowboarding is relatively a newcomer. To put this in perspective skiing is a senior high student and snowboarding is a junior high one.
Even though snowboards (prototype ones) were introduced way back in1920s, they only gained popularity in the '80s, and subsequently became an Olympic sport in the late 90s.
Following that, the popularity of snowboarding skyrocketed and became one of the favorite past time of people on vacation.
There are numerous snowboarding hotspots across the planet chief among them are St Moritz (Switzerland), Courchevel (France), Aspen (USA), Wicklow (Ireland), etc.
So, how to get prepped for the first snowboarding tour/vacation? If you are seeking an answer to this question then you have come to the right place.
So stay with us to find out.
Take a crash course.
If you want to have more fun in the mountains then I suggest you take a few lessons before heading out.
In case you didn't then there are a couple of options in Ireland as well. The first one is the Ski Club of Ireland, based out of Kilternan county Dublin this club has a team of 150 volunteers dedicated to helping you out in any way possible.
Another one is the revolving slope of Sandyford. It has a very sophisticated revolving slope designed to replicate the real-life conditions of the snowy terrain.
Although it's best for skiers even snowboarders can make do with this.
Physical endurance.
When it comes to sports you will end up employing those muscles that you won't normally use.
However, some people don't realize this fact and end up ruining their day by either pulling a muscle or by feeling drained.
So daily exercises are needed. Word of advice, go for Pilates, best for improving balance and core.
Snowboarding attire.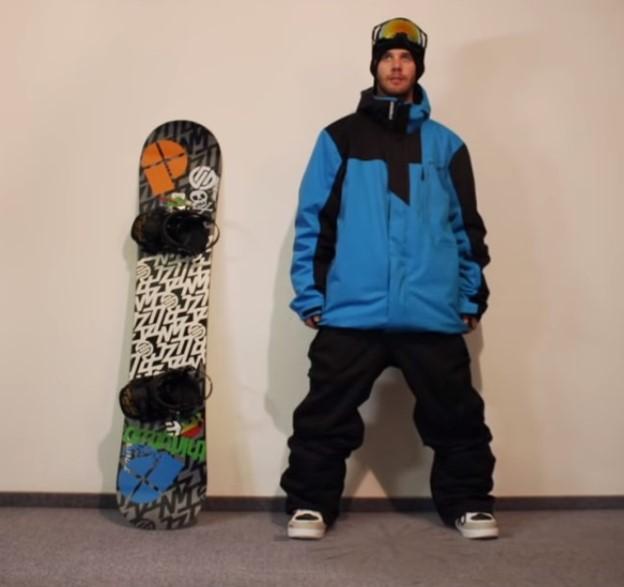 I can't imagine anything worse than feeling wet and cold at the end of your snowboarding day.
So make sure you get warm, insulated, and breathable (depending upon weather conditions) jacket and trousers.
Don't go for those layered up bulky jackets, they are very inconvenient.
Many snowboarders prefer a combination of an inner insulated jacket and a shell jacket for those bone-chilling cold days.
Also, get good quality gloves. Nonetheless, the most important gear is socks and shoes.
Make sure they are designed for snowboarding. Also, keep a pair of snowmobile boots as well, you never know might get a chance to hop on a snowmobile.
Snowboarding Gear.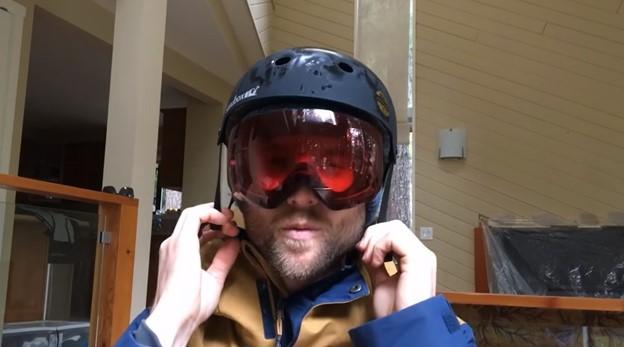 When you go online you will find many perspectives over snowboarding protection gear. Yet, the choice ultimately is yours.
Few things that are must like a helmet (better to buy one), snowboard protection shorts to minimize the effect of fall, and a wrist guard, among others.
Renting gear.
If it's your first snowboarding vacation then I suggest you rent your equipment at the resort rather than buying it. Snowboards come in various shapes, sizes and profiles.
So if you are a rookie snowboarder then first you need to understand the terrain, your riding style, and preferences before buying the snowboarding gear.
High-grade Sunscreen (suntan cream).
Snowy mountains reflect a large portion of sun rays, so don't forget to wear your sunscreen, even in the pits of winter when it is completely cold and cloudy.
Downplaying the importance of suntan cream is a simple rookie mistake.
Winter sports insurance.
One should always hope for the best, however, one also needs to be prepared. It's no news that sports equal injuries and snowboarding is no exception.
I am sure you have no interest in performing any daredevil stunts but still, precaution is better than regret.
Speaking of insurance don't go for the cheapest option. As such insurances often include scenarios that are not insured under their company's policy. So opt for a specialist snow sports insurer.
Conclusion.
I hope we have been helpful in your quest. Make sure you follow these tips before swooshing down the beautiful snowy mountains.
Don't compromise on safety and gear, take indoor snowboarding classes if needed.
But most important of them all, do not forget to make some great memories, as they will stay with you forever.