The Nightlife on Offer in Phuket
You want it, Phuket's got it. Cabaret shows, night clubs, live music, DJs, bars, busy restaurants, waterfront cocktails, laid back cafes . . . it's up to you, really. With so much choice, though, deciding how to spend your evening isn't necessarily a walk in the park! With many accommodation choices available aswell in the heart of the nightlife, like the Radisson Blu Phuket Resort, you can be assured a great stay near the action.
Here's the low down on some of Phuket's most well-known and interesting venues.



Image Source

For clubbing - Hollywood Discotheque, Patong

This venue offers a high-energy, party atmosphere, with more safety and less sleaze than you'll experience in other Patong night clubs. It's now been running for nearly six years, having opened in 2008, and the concept has proved so successful that it's crossed oceans - there's a partner club in Shanghai, China.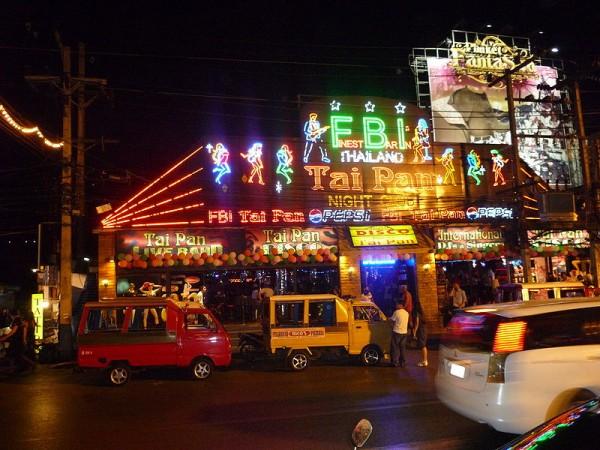 Image Source

To find it, orient yourself by heading to the Bangla Road section of the beach. Crossing the road, you'll see Scruffy Murphy's and the Aussie Bar. The Hollywood Discotheque is sandwiched between them. Note that entry requires a security check, which might seem a bit intimidating, but the positive is that a safe atmosphere is maintained. The set-up includes two major rooms, so different music can be played simultaneously, plus bars, sofas and tables. The event schedule is varied, often featuring internationally-renowned DJs, themed parties and free drinks for ladies. The party starts at 9pm every night and continues until late.



Image Source

For cocktails and coolness - Gossip Boutique Supperclub

This hip, stylish bar, which opened in November 2013, offers welcome respite from the crazier aspects of Phuket's night life. To find it, look out for the Soi Sea Dragon, opposite the Soi Patong Resort on Bangla Road. The Gossip is in the same building - the entrance is just next to Subway. The music programme involves two resident DJs and a vocalist whose repertoire includes funk, house, soul, R & B and Latino tunes. There's also a vast cocktail, wine and liqueur menu and a diverse choice of tapas. Despite the classy feel, prices are comparable to other venues.



Image Source

For live jazz - Boathouse, South Kata Beach

Another trendy, contemporary venue is the Boathouse. Every Friday it offers, not only jazz, but also gourmet dining, high-quality wine and lovely cocktails. A regular band by the name of Moe's Jazz Trio plays every week. Their music is melodic, accessible and swinging, rather than ultra-modern and difficult to understand. You can listen intently or treat it as a dinner accompaniment. In addition, the waterfront location means stunning sunsets and the soothing rhythms of the surf.



Image Source

The menu includes dishes like salmon with asparagus, potato puree and dill cream; ravioli in morel and shellfish sauce; and, for dessert, a chocolate pot with salt flakes. If you've been in Thailand for a while, it can be an exciting break from local cuisine. To find the boathouse, head south from Patong to Kata Beach, travel past Club Med and turn right.

For live rock - Hard Rock Cafe

The famous Hard Rock Cafe, born in the US, has three incarnations in Thailand - in Phuket, Bangkok and Pattaya. The formula that has given the venue such success at home is followed here. It's all about rock - from the classic repertoire to hard rock to metal. A live show starts at 8pm every night - featuring the house band and occasional national and international guests. For hungry visitors, there's a large dining room with an extensive menu that includes Mexican dishes, burgers, sandwiches and desserts. You're pretty much guaranteed of quality music, a lively crowd and a fun, energetic atmosphere.