Six Adventurous Things to Do with Your Friends in Tennessee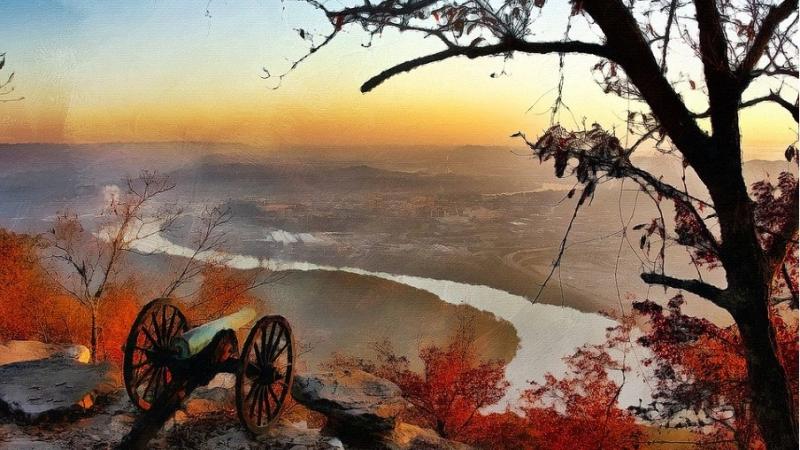 Who doesn't like having the perfect vacation with their friends? With the hustle-bustle of everyday life, we need a break, and what's better than good old sunny Tennessee. It is a very picturesque state filled with beautiful land sites and heritage monuments for you. When we talk about adventure, we mean a condition that can offer you a variety of activities. You would want to explore, learn, dine and even participate in exciting events. When you land in Tennessee, you get offered an array of enjoyable activities. We have listed some of them to help you get started. Here's how you can have fun and make your vacation worth your time:
1. Vacation in Pigeon Forge
Pigeon Forge is the most adventurous location you'll visit. It is also a popular, fun-filled site for anyone interested in getting their adventure-filled spirit on. With your friends, you can start by either going for a game of mini-golf or testing your driving skills by taking out a go-kart. If you're a free spirit and love the smell of trees, the feel of the mountain, you can have fun in the Smoky Mountains. Pigeon Forge is known for being the vacation zone of Tennessee. So if you're all about starting on a good foot, start your Tennessee journey in Pigeon Forge. There is also an extreme adventure for those who can't get enough adrenaline. You can go for white water rafting Pigeon Forge and sign up for the thrilling water ride or try out zorbing.
2. Grand Ole Opry in Nashville
If you have a musical soul, you need to start by visiting Grand Ole Opry. Nashville is the beating heart of country music, and the Grand Ole Opry will walk you to the city's rich musical history. The legends like Elvis Presley, Dolly Parton, and even Johnny Cash have graced the Opry. Since the venue offers live music, you will need to research to ensure you catch the best one at a reasonable price. You will also get a chance to tour the facility after the concert. If luck has it, you'll meet your favorite celebrity and get your star-struck moment.
3. Titanic Museum Attraction in Pigeon Forge
The museum opened in 2010 and is all about paying homage to the Titanic. The museum houses over 400 pre-discovery artifacts. That means not only is there much for you to explore, but there is also much for you to learn. The museum also captures the feeling of being on the Titanic itself. You'll feel like you've lived through this period and had the opportunity to travel. With your friends, you can share a profound moment of going through the titanic museum. There are also about twenty galleries worth exploring filled with monuments and pictures. You can choose to explore on your own or sign up for a proper tour. Added perks of following a tour guide are they know their material, so while looking through artifacts, you'll know their story. It's a learning moment for you to learn the tragedy that occurred to these passengers and what was retrieved.
4. Sugarlands Distilling Company in Gatlinburg
Gatlinburg locals adore Sugarlands distilling company. It is a mixture of rustic and a slightly cozy environment. You get to enjoy both entertainment and a round of drinks with your friends. There is much you can do at the distillery. You can sign up for the tours available at the venue and live shows played just for you. The alcohol brewed here is incredibly delicious, and you can't miss out on these alcoholic beverages. The menu is extensive, offering you whiskey, cocktails, moonshine, and even spirits. The brewery will also take you on a tasting tour and a visitation around the facility to inform you about their work. You may also get an opportunity to learn about making your drink. Who doesn't like a refreshing lesson on mixology?
5. Market Square in Knoxville
The Market square in Knoxville is a bustling district. You will find a plethora of festivals and concerts waiting for your arrival. The community also has a very vintage touch, and you'll find yourself surrounded with 19th century styled buildings. Who doesn't like the ancient buildings with their looming structures as you enter restaurants, boutiques, and even bars? The neighborhood is bursting with energy, and everyone you find will share your enthusiasm. Allow your taste buds to sing by dining on the delicious food exclusively at Knoxville. Don't forget to find your fashion statement by shopping in the local boutiques and encouraging the hardworking community to produce more.
6. Tennessee Aquarium in Chattanooga
While the aquarium was established in 1992, it is still one of the most popular tourist attractions. Thousands of people pour in from all over the world to visit the famous aquarium. The popularity got earned rightfully, so it houses over 800 different species. What other aquarium has so much diversity in one place? When you have a fun-filled evening with your friends, you can hit other attractions and even buy souvenirs. You can even catch a short movie at the state-of-the-art IMAX Theater.
Wrap up
If you're down in Tennessee, there is much for you to do. The state is full of life and cities that are worth exploration and your time. You can enjoy music, live concerts and even entertainment in the form of movies. There is also much you can explore when it comes to fine dining and delicious meals. Don't forget to enjoy the best alcohol known to the state freshly brewed and locally served. There are also museums filled with information and artifacts for capturing and witnessing with your friends. It would help if you also stocked up on clothing and souvenirs visiting local markets. Finally, make sure you go to Pigeon Forge to have an intense adrenaline rush in their exciting amusement parks.