Personal Travel: 11 Beautiful Places to Sail on Your Yacht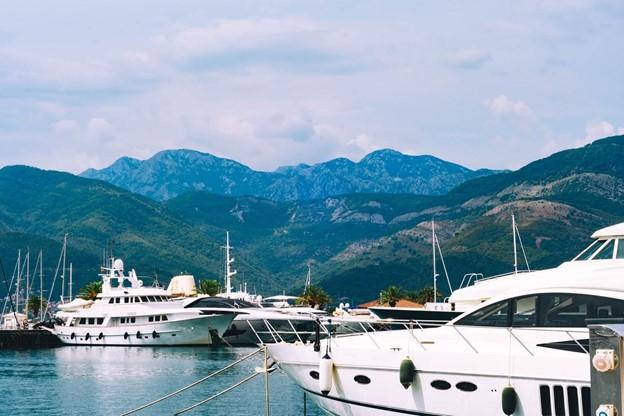 Explore beautiful shores, go under sky-blue waters for a refreshing swim, and feel the warm breeze caressing the sails during the day. And during the night, have supper and drinks under the stars and sleep to the waves' gentle rocking. In short, spend a very blissful day on the ocean.
A sailing vacation is the key to a new watery world where the breeze drowns out your worries. Whether you want to operate your boat or opt to hire a captain and crew, there is nothing like spending the holidays at sea. Nonetheless, the first step of a vacation like this involves choosing a destination you want to explore.
Whitsunday Islands, Australia
Known as the Whitsunday Islands, these 74 groups of islands are alongside The Great Barrier Reef located in the Coral Sea. The crystal clear waters of the area house ocean turtles and tropical fishes and offer many diving opportunities. You can cruise underneath cloudless skies and experience all that nature has to bring to the table.
You can also take in the wonders of Whitehaven Beach, which is one of the most outstanding beaches and sailing spots on the planet. If you're still saving for your yacht, spare yourself the waiting game, and apply for a boat loan so that you can set sail during your next vacation.
Antigua, Caribbean
Antigua is known to have approximately 365 shorelines. Thus, you can visit all the beaches in a span of one year, and what better way to enjoy all of them than by yacht? The warm, soothing, refreshing winds, aquamarine waters, and stunning docks at the core of the Leeward Islands will make you want to relax. Moreover, the Antigua Sailing Week race is a hub for sailors searching for competitive racing and all-day partying.
The Grenadines
The Grenadines, sometimes referred to as the "Spice Islands," is a string of 32 gorgeous islands dotted across 60 miles of the West Indies' Southern Caribbean. These clusters of islands offer an ideal mix of friendly people, natural white sandy beaches, dramatic landscapes, abundant marine life, and age-old culture.
Known as a portion of the world's most noteworthy cruising waters, its ideal cruising conditions and absence of crowds makes it the best spot for relaxation. Bequia, specifically, has been one of the most loved destinations for quite a long time.
Lesser Antilles, Eastern Caribbean
In the Eastern Caribbean, the Lesser Antilles is one of the best sailing destinations on earth. Why? It's because of its conditions and diversity. The harbors, winds, and seas in the Lesser Antilles are almost perfect most of the time, and landfalls have equal distances.
Destinations are apart by more or less 30-40 miles in many of the most well-known sailing waters. These perfectly spaced distances imply that you won't need to get up too early and still have an exciting sail. You can also quickly clear customs during a reasonable hour.
Ionian Islands, Greece
The Greek islands are famous for one of the loved island hopping destinations. Furthermore, the well-known lovely Ionian islands are incredible spots to start the exploration. Begin from Lefkada or Corfu and then sail through the open turquoise oceans.
You can also anchor at every one of the seven larger islands. Aside from that, you can stop at a couple of smaller islands en route like Antipaxoi and Paxoi, which also make brilliant cruising destinations.
French Polynesia
French Polynesia, as a whole, may not be as famous as other sailing destinations. However, when you break it down into the four different clumps of islands it consists of, you'll begin to recognize names like Tahaa, Tahiti, Raiatea, Bora-Bora, and Moorea. What these islands share are their perfect conditions and stunning shorelines just waiting to be explored.
Here you'll see one tropical lagoon after another, alongside an abundance of marine life sharing the waters. You'll discover black and white sandy beaches, volcanic peaks, and waterfalls during your stay.
Newport, Rhode Island
Newport, Rhode Island, is known as The City By The Sea, and for a valid reason. The beach has many impressive historical homes, and the harbor is dotted with yachts every day of the year. If you love the zeal of a bustling port, then you will love cruising in Newport.
The view is terrific: you'll navigate around lighthouses and look in awe at the fabulous mansions that outline the beaches. You can also explore underneath the Jamestown Bridge and cruise past a nineteenth-century military fortification.
Island of Flores, Indonesia
Situated in the Lesser Sunda group is Flores, a stunning island with lavish greenery, white sand, crystal clear waters, and a flourishing underwater world. Indeed, even Indonesia's official travel department has dubbed it the "most beautiful" island in the nation.
Flores isn't just appropriate for cruising, surfers, freedivers, and scuba divers also frequently visit the island for its clear and abundant waters. Different cruising excursions can be held here, for example, Luxury Sailing Komodo Islands, which will lead you from Labuan Bajo to the acclaimed Komodo Island.
Myanmar
The Mergui Archipelago rests in Myanmar near Thailand. It is one of South East Asia's most famous sailing destinations, with more than 800 islands you can visit. A region of backwoods and perfect waters offers a lot to enjoy and explore while visiting.
It is the ideal escape to get away from modern-day city life with no Wi-Fi signal or phone. However, this area is very exclusive, so guests need to acquire a visitation permit.
Balearic Islands, Mediterranean
A collection of eleven islands located in Spain composes the Balearic Islands. It is an acclaimed center in the Mediterranean known to yachters and guests for the four most significant islands: Menorca, Ibiza, Mallorca, and Formentera.
The Balearic Islands offer the best nightlife, beautiful nature offshore and inshore, and different holiday events. All of these guarantee a life-changing cruising experience at the most well-known destinations on the planet!
Azores, Portugal
The Azores are a group of small islands owned by the Portuguese in the Atlantic Ocean. These volcanic islands have dramatic moonlike landscape and abundant green forests.
The Azores is ideal for yachting, wherein it is perfect to start at Horta. The islands' far-off location implies that masses of tourists haven't damaged them. If you're fortunate enough, you might also spot a dolphin or whale en route.
Takeaway
Sailing the sea is a gratifying experience. In addition to being one of the best ways to explore the world, it is also exhilarating and relaxing. It doesn't matter what your interests are, different corners of the world have plenty to offer and no better way to visit these places than under sail.
Author's Bio
Lauren Cordell is a travel writer by profession. She immortalizes the world's beauty in her writings, from the mountains' lush greenery to the open ocean's azure waters. She loves to travel by sea and write underneath the clear blue skies.