Where to Go Camping in 2021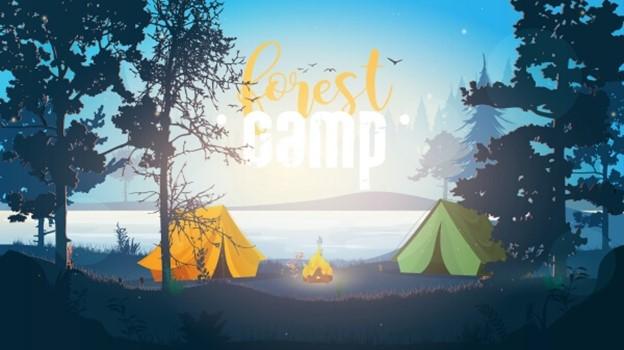 Where to Go Camping in 2021
No one saw 2020 coming. Or, at least, they didn't see the incoming pandemic. But now that 2020 is behind us, let's focus on the future. While we can't be 100% certain that the following campsites will be open this year, they are the most likely to be so.
We encourage you to practice the necessary safety precautions and take all the required camping equipment with you. Since the weather is even more unpredictable, we recommend looking through a [canopy tents comparison] even before choosing your destination. Now let's see what our top potential spots for camping are in 2021:
Yosemite Ridge Resort, CA
The campgrounds in Yosemite are awesome as they are, but the Ridge Resort is the one that has the most potential of being open since it is slightly further away from the dining and attractions in Groveland.
This campground also has the added bonus of hosting various spacious RV sites for RVs of just about any size you can imagine. So if the temperature drops just too much for a night inside the tent, you can also spend it more comfortably inside an RV or a car.
Anchor Down RV Resort, TN
The Great Smoky Mountains are truly a site to behold. There are several good reasons why they're one of the most sought-after destination for nature-lovers, hikers, and tourists in general.
If you to want to visit these mountains, you should consider camping in Anchor Down RV Resort located in Dandridge, Tennessee. It sits on the shores of Douglas Lake with an extensive list of luxurious amenities for those who want to camp without sacrificing too many commodities.
Compass RV Resort, FL
Located in St. Augustine, the oldest city in the USA, this resort offers a peaceful beach getaway that is just perfect for your summer vacation. The location offers a getaway toward numerous tranquil beaches and historic attractions alike.
For those who don't know, the resort was formerly known as Indian Forest Campground (this name should be familiar with slightly older folks), and it contains three sections with a total of 175 campsites. Resort amenities include a swimming pool, dog park, fitness center, laundry room, and nature trail. And, of course, there's much more to discover that we won't spoil here.
Indian Lake State Park, MI
Michigan's upper peninsula has many attractive places that are worth visiting. However, the most attractive in our opinion is the Indian Lake. And lucky for you, the Indian Lake State Park resort is a gorgeous camping destination located right in front of this attraction.
There are many amenities located on or near the camp site, namely water spigots, electrical services, boat rentals, hiking trails, picnic areas, a beach, and fishing spots just to name a few. Oh, and they also have modern restrooms. Now that's one reason to love the 21st century!
Final Thoughts
Where would you like to go in 2021? Are any of these destinations reachable and within your budget? If not, don't forget to also check out our travel guide for even more ideas.