Welcome Back to Bali: 5 Things You Need to Know
Travel is now well on its way to pre-COVID times. The time when we simply applied for a visa, booked a ticket, and hopped on a plane without a second thought. Today, there are several steps we need to go through to board that plane. It's no different for Bali, Indonesia, one of the hottest travel destinations on everyone's list.
Bali is welcoming international travellers to once again enjoy its majestic rice paddies, black sand beaches, and spectacular sunsets. Even though rules and regulations are subject to change, here are some of the newly updated guidelines issued by the Indonesian government.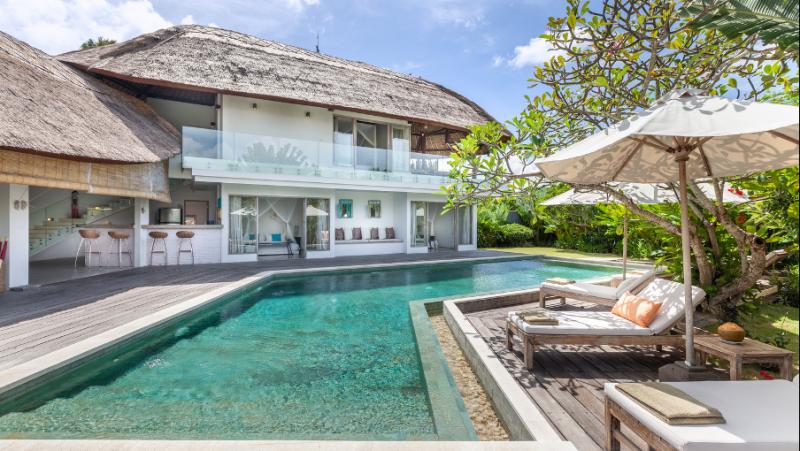 Keep the following in mind while booking your flight tickets for a seamless experience!
Pre-Departure COVID-19 RT-PCR test
As with almost every travel destination, travellers need a negative pre-departure COVID-19 RT-PCR test report taken no more than 48 hours before departure. An on-arrival PCR test does not apply to travellers unless they are showing positive symptoms. You need only a negative report to be able to exit the airport and explore Bali as well as other areas freely.
Vaccination Certificates or Recovery Certificates
A proof of vaccination or a COVID recovery certificate is required on arrival for all travellers. If you are fully-vaccinated, with two or more doses, you don't have to be quarantined in a CHSE (certified) villa or hotel. You may need to quarantine with a PCR test if you're vaccinated with a single dose.
Health Insurance with COVID-19 Cover
Make sure to buy travel insurance that covers COVID-19 in case of emergencies. It is not mandatory but recommended.
Visa on Arrival for up to 43 Countries
Bali has now reinstated Visa-on-arrival for 43 countries and visa-free arrival for ASEAN member countries like Brunei, Thailand, and Cambodia. The same rules apply for visa on arrival: passport validity of at least six months, travelling for the purpose of tourism, and staying for a maximum of 30 days.
Optional CHSE Villas in Bali
You no longer have to stay in CHSE villas in Bali as it has been made optional. It is only mandatory to quarantine in CHSE villas for those who show positive symptoms on arrival, However, for all others, you can book any Bali villa for your stay.
As we move toward hassle-free travelling, certain restrictions are still in place but with each passing day, it's getting easier to visit your favourite holiday places. Bali is a much-loved destination that invites thousands of holiday goers each year. Now, you can revisit popular places like Ubud, Canggu, and Kuta with only a few of the former restrictions. Make the most of your trip and plan in advance. Also, make sure to check any updates and travel advisories on official pages as everything is subject to change.
---
More to Read: