10 Hidden Spring Destination Gems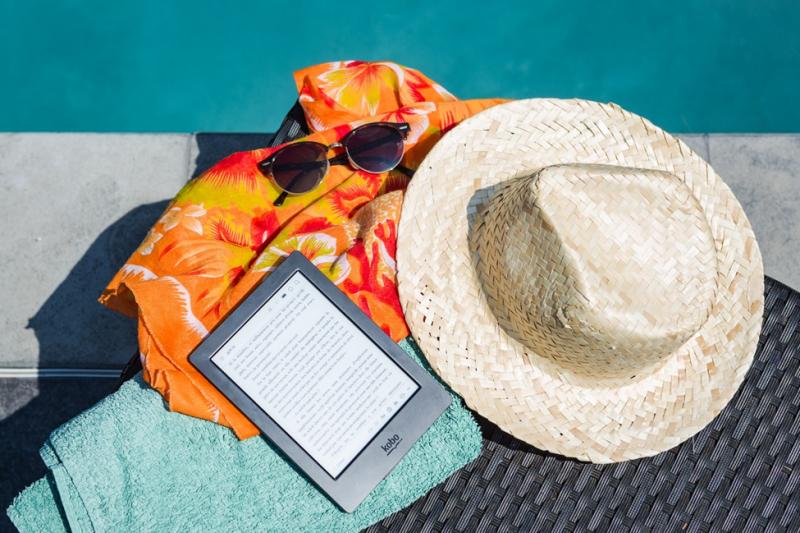 Spring Break conjures thoughts of sun, sand and surf, but if you're not one for the usual or the touristy, we offer the following underrated destination gems. These are places that you may not have considered visiting before but offer a world of interest in categories such as landscape, wildlife, education and history. One of the best parts of any spring break is the road trip getting there! Be sure you are travel-ready by reviewing your insurance policy and finding cheap car insurance that offers equal, if not better coverage than you already carry.
Baxter State Park, Maine. While Spring Break is generally thought of as a time to mull about in suntanned crowds, Baxter State Park offers a simpler, more Zen-like experience. Located at the north end of the famed Appalachian Trail, Baxter State Park is known as one of the most intense natural areas on the East Coast. Hiking and camping are big here, as is the tallest peak in Maine, Mount Katahdin, which stands at a majestic 5,269 feet.


Mendenhall Glacier, Alaska. Sure, practically everyone can say they've spent time on a beach. But how many can say they've seen a glacier up close and personal? Situated just outside of Juneau (which just so happens to be the capital of Alaska), Mendenhall Glacier stretches 13 miles long and visitors can access crystal ice caves, waterfalls, and lush forests by foot or by kayak.


Fredericksburg, Texas. A little bit of Germany right inside Texas. This town was founded by German immigrants back in the early 1800s and still offers a taste of German life today. You'll find fine wines, tremendous beer, and authentic German fare. It has a lively music scene and German-style churches, along with jaw-dropping lavender fields for strolling, dreaming, and bountiful photo ops.


Block Island, Rhode Island. If you're searching for Martha's Vineyard style charm without the tourist vibe, Block Island is for you. A trip to Block Island is like a trip back in time as not much has changed here since the late 1800's. The island is connected to the mainland only by ferry and by plane, and there are no big national chains or stoplights on the island, making it the perfect place for a peaceful spring break getaway.


Smith Rock State Park in Oregon. The Pacific Northwest holds one hidden gem after another. As one of the 7 Wonders of Oregon, Smith Rock State Park is for the spring break adventurer. If you're looking to rock climb, this river canyon is actually the birthplace of the precarious activity. If you'd rather wander the park and enjoy the assemblage of rocky spires and mountainous views, you'll be well accommodated. Falcons and eagles are seen in abundance, as is other wildlife.


Devil's Tower in Wyoming. This area is held sacred by Native Americans and is located in Wyoming, the least populous state in the nation. If you're looking for solitude and serenity, Wyoming, in general, will help you find it. The Devil's Tower is not only visually stunning it also offers the Tower Trail, a two mile long hike with stunning views from every angle. This is a technical climb, and not for everyone. Climbers must register in advance.


The Finger Lakes in Upstate, New York. Carved out by retreating sheets of ice over 10,000 years ago, the Finger Lakes offer pristine views, a bevy of wineries, and the opportunity to rent cottages on any one of the (more than just five) lakes. Complete with gorges, waterfalls, and state parks, there are boat tours, opportunities for canoeing and kayaking, and charming restaurants.


Jekyll Island in Georgia. During the late 1800s, Jekyll Island was a vacation spot to some of the world's wealthiest people, including William Rockefeller and William Vanderbilt. You won't find any traffic signals on Jekyll Island and only a third of the land has actually been developed. Nature wins out here with gorgeous beaches and plenty of space for biking through historic territories and unsullied nature.


Broken Bow, Oklahoma. Do you want the beauty but not the crowds? Broken Bow can provide you with the quintessential log cabin rental amid pine trees and wildlife aplenty. Take the family canoeing, fishing, kayaking, and spend the night playing board games by the fire. Visit the Forest Heritage Center Museum to dive into the history of this hidden gem.


Solvang, California. If you were hoping to get across the pond to Europe this spring break but aren't able to do so, consider visiting Solvang. Also known as the "Danish Capital of America" it's chock full of Danish bakers, wooden windmills, and delightful streets bursting with store fronts in Scandinavian architecture.
Before heading out on your spring break, consider some of America's truly underrated vacation spots. You'll enjoy the lower crowd volumes, the fresh air and abundant natural scenery that come with them.
---
More to Read: