Travel Secrets: Destinations That Are Better and Cheaper in the Off Season
Every travel destination has a high season when their tourism is at its peak and a low season when tourism slows down.
The off season is generally thought to be the "wrong" time to visit that country, which is why tourists avoid it. Also, the high season is usually busier because it often coincides with school holidays or with the hottest weather of the year in that particular country.
However, travelling during high season is not always what it is cracked up to be. In some destinations, the peak time of year has become so crowded with tourists that it makes for a very crowded and busy holiday where you spend most of your time waiting in queues. Also, in many destinations the price of a hotel room, flight or tour package will be much higher during this time because it has the highest demand. Travelling during the off season can save you a lot of money.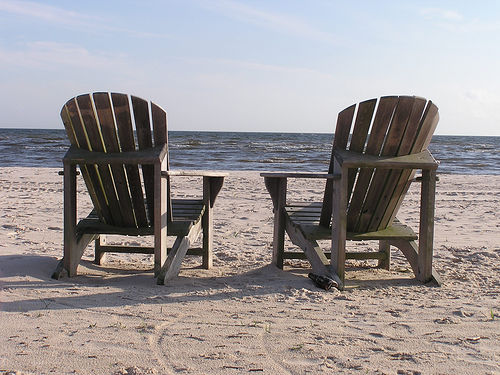 There are many destinations which have had their high season taken over by hordes of tourists. These spots are actually now better to visit in the off season or the shoulder season (the months before and after the high season). Here are some examples:
October in Florence, Italy
The high season in Florence is between June and August, where all sorts of tourists who just read "Eat, Pray, Love" will be snapping photos of Michelangelo's "David" and gobbling down pizza. However, after they leave the city starts to slow down and if you get a chance to visit during October you will get to explore it at a much more leisurely pace without all of the annoying crowds.
One of the other bonuses of visiting Italy in October as this is the harvest time of year for olives, wine and truffles, which means you will have so many fresh local culinary treats to enjoy. There will be off-season discounts on villas equipped with full kitchens, where you can cook up a delicious feast with fresh treats from the market. Some of the touristic restaurants might be closed in the autumn, but all of the authentic eateries will still be open and those are the ones that you want anyway.
April in Greece
Most people visit Greece during the summer months, but this is when the temperatures become almost unbearably warm and all of the ancient ruins are swarming with other tourists. You will find that the hotels charge more during the high season and the touristic restaurants can also be a rip off.
Spring on the Greek islands is much more enjoyable, as the temperatures are pleasant and warm but not overwhelming. The wildflowers will be blooming in the countryside and you will be able to walk barefoot on the black sand beaches of Santorini without burning the soles of your feet. Find a down to earth tavern so that you can sit back and relax and have a chat with the locals.
July in Northern Australia
July is the depths of winter in Australia, so you might think this is the worst time to visit. However, although the temperature in the southern cites of Canberra and Melbourne will be comparatively chilly, the tropical north of Australia will be much warmer.
In Cairns, the temperature will rarely drop below 25 degrees in the winter and you will be near to the amazing world wonder of the Great Barrier Reef. This temperature might not seem hot for Australia, but is a much more enjoyable heat if you are walking around all day and you will be able to see the beautiful landscapes of Northern Australia without having to push through crowds of tourists.
December in Japan
Flights to Asia generally are cheaper in the winter due to less demand. You might not think of visiting Japan in the winter, but it can be a very beautiful experience. Imagine snow-covered ancient temples and cosy guesthouses with heated floors. Temperatures will hover around freezing in Japan and so you will only need a medium to lightweight jacket.
Japan has plenty of world class skiing resorts and after a big day on the slopes you can relax in with a soothing Japanese tradition; a soak in a natural hot spring (known as an Onsen). Japan also has many festivals during the winter months, such as ice sculpture carving competitions. During the winter months you will be able enjoy the various types of traditional "hot pot" stews and noodle soups.
Christmas is not a national holiday in Japan, so if you are travelling during this time you will not have any problems with businesses being closed down for the holidays.
There are so many advantages to off season travel, including cheaper airfares, less crowds, more choice of accommodation, better bargains on hotels, more interactions with locals and the chance to see the destination from another perspective. The off season is not necessarily the "wrong" time to visit a destination; it can sometimes be the best option!
Sometimes visiting a destination during the off season can be even more enjoyable and advantageous than visiting during its peak season. Check out Total Travel Blog for more great tips for worldly explorers.