New York in a Nutshell – A Tourist's Guide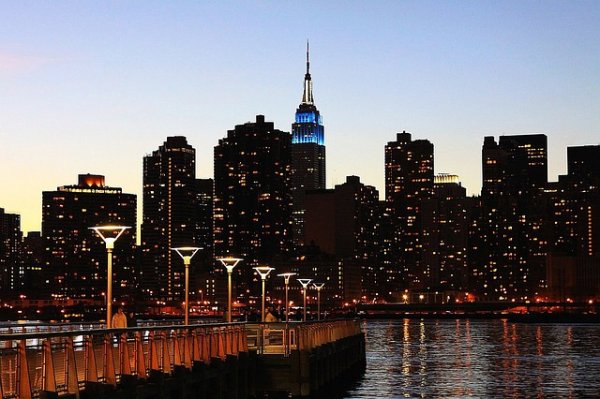 New York City is one of the world's mega-cities, a huge place with a massive diversity of population. Home to some of the world's most iconic buildings, the range of options for visitors is mind-boggling. Here are some of the most noteworthy of the city's attractions, though repeat visitors will find something entirely different to do with each subsequent trip.
Spectacular City Views
Although it seems something of a cliché, first-time visitors to the Big Apple, as the city is often called, should make sure that they take a trip to the Empire State Building. Here, high-speed elevators carry visitors up the 86 storeys to the viewing galleries. You can take in the spectacular vistas over the city either from behind glass, or from the open-air viewing galleries, if the weather allows. The sight will stay with you forever.
World-beating Museums
Art lovers and culture vultures can find plenty to immerse themselves in NYC. The Metropolitan Museum of Art has a massive range of exhibits, taken from ancient cultures right up to punk rock. Another option is the Guggenheim, a building which is almost as much of an artwork as the paintings it houses. This is where to go if you love masters such as Manet, Picasso and Kandinsky. If you have time, then a trip to the Museum of Modern Art can also be well worthwhile.
Fine Food and Cultural Diversity
One thing which any first-time visitor to New York City will notice is the sheer range of food on offer. With a population with almost every nationality and ethnicity in the world represented in some way in the Five Boroughs, this is not perhaps that surprising. New York sandwiches, from a traditional deli, are a great way to start the culinary adventure. Katz's Delicatessen has some of the finest pastrami on rye sandwiches in the world. You can also sip an egg cream in Brooklyn, or try pizza at Motorino's. The sheer choice as you wander the streets is often overwhelming, so it is best to adopt a flexible approach to dining here.
Take in a Show
Broadway is famous the world over for its theatres, and a highlight of a New York visit for many people is taking in a show here. 'Broadway' shows are usually those which take place near Times Square, in front of audiences of 500 or more people. More culturally challenging and artistic shows are often described as 'off-Broadway', or even 'off-off-Broadway'. The People's Improv Theater is a great example of an 'off-off-Broadway' venue, though more conservative-mined theatregoers should be aware that the avant-garde rules when it comes to 'off-off-Broadway' productions.
New York is also known for its rich tradition of stand-up comedy, a scene which has made stars of the likes of Jerry Seinfeld and Larry David. Venues such as the Comedy Cellar are superb places to see the talent which bubbles away in the Big Apple, while Carolines on Broadway often plays host to nationally-known, touring comedians.
It is hard to catalogue all the options which are available to visitors to this amazing city, but the details above should provide a flavour for what is on offer. There are some good deals to be had on New York flights these days, so its distinctive charms are more accessible than ever. The city has an energy unlike anywhere else in the world, and, wherever you are from, you are likely to hear your language spoken in a familiar accent at some stage in your visit. For sheer excitement, it is unique.
Terry Graham is a freelance travel writer.
comments powered by

Disqus