7 Ways To Stay Cheery In Chicago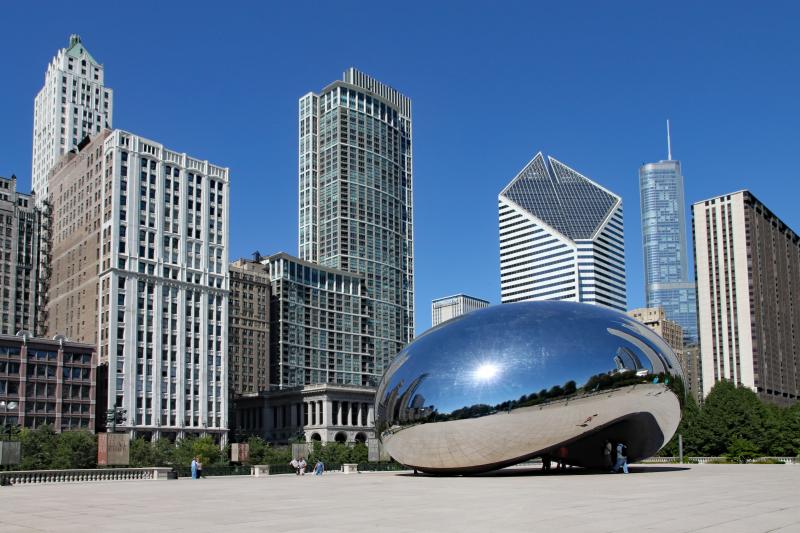 Chicago, aka the 'Windy City,' is not the windiest in the United States. Contrary to popular belief, there are far windier cities in the country than Chicago. The term 'Windy City' is actually a metaphorical reference to the people of Chicago who are described as proud. This nickname also refers to the cool lake breeze that travels from Lake Michigan.
Chicago is the third largest city in the United States, and it attracts tourists worldwide because of its beauty, culture, sights, and traditions. If you plan to go and tour the Windy City, read on and discover some great ways to stay cheery.
Take The Gastronomic Trail With Friends
The first thing that comes to mind when you hear Chicago is deep-dish pizza. And nothing will surely put a smile on your face than good food. Order the best and mouth-watering deep-dish pizza that's both comforting and filling at any popular Italian restaurant in downtown Chicago. The towering goodness of crunchy but pillowy bread filled with an unapologetic amount of gooey cheese, fennel, sausage, pepperoni, green bell peppers, mushrooms and topped with the tart and sweet tomato sauce is a gastronomic delight you must try with friends. After all, you won't be able to finish one slice by yourself.
Brownies were first created in Chicago, at The Palmer House Hotel specifically. The hotel owner's wife, socialite Bertha Palmer, requested a recipe from the chefs for something she could pack in lunch boxes at the Women's Pavilion. Thus, the birth of brownies in 1893.
Head to The Palmer House at the Chicago Loop, where they still serve the same recipe of nutty, chocolaty brownies to this day. A taste of these sweets will certainly delight you.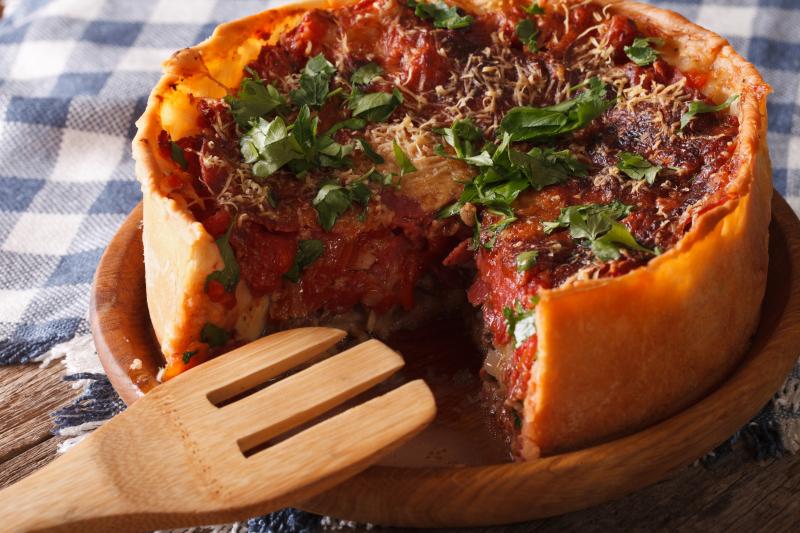 Travel By Bus Safely
One of the best ways to travel to Chicago from other Midwest states is by bus. You can get to the Windy City from St. Paul, Minnesota, in a little over eight hours via clean and comfortable buses, such as St. Paul to Chicago buses, with Wi-Fi, reclining seats, individual power outlets, and extra legroom to keep you cozy. Buses are safe, affordable, and reliable.
Watch An Improvisational Comedy Show At The Second City
Improv comedy was born in Chicago, in the late 1950s. And it became increasingly popular, as legends, John Belushi, Chris Farley, Tina Fey, and Amy Poehler, on the show Saturday Night Live made people roll on the floor. These four improv comedians had their origins at The Second City, where they were either students, workers, or group members.
The Second City is a comedy theater and a school of improvisation based in Chicago. Watch a show, and you won't just be merry. You'll find yourself laughing so hard.
People Watch At Michigan Avenue
Michigan Avenue is famous, as it's a place where you'll find high-end stores, popular restaurants, and more tourist attractions. It's Chicago's version of Rodeo Drive and Fifth Avenue. Check out new trends, capture wonderful photos, and revel in the beauty of human interactions amidst the busyness of life.
Take Beautiful Selfies In Front Of Cloud Gate
Cloud Gate, more affectionately known to Chicagoans as 'The Bean', is a colossal and polished stainless-steel sculpture by Anish Kapoor. It was aptly named Cloud Gate because 80% of the sculpture reflects the sky. It gives off an effect that it's floating and shows images of people and the bright, captivating lights of skyscrapers at night. Taking selfies or with friends in front of the sculpture will be an extraordinary opportunity and a memorable activity.
Hang Out At Stunning Parks
Chicago has many green spaces where you can take a stroll, ride a bike, have a picnic, or just lie down on the grass while reading a book or gazing at the sky. Some parks you'll enjoy exploring include Millennium Park, Grant Park, and Lincoln Park.
Many parks are near the water edges too. So, after hanging out at parks, you could head down to the beach or the marina for fun night activities. Being surrounded by nature reduces stress and anxiety and gives an overall pleasant feeling. Exposure to nature also contributes positively to your overall physical well-being.
Take The Cultural Route
Whether it's your first time or you've visited Chicago many times in the past, there's always something new to learn and see at the many magnificent museums of Chicago.
If you love the arts, you'll want to view the works of Van Gogh and Matisse displayed at The Art Institute of Chicago. And if you love science, visit the Field Museum and marvel at the massive skeleton of SUE the T. Rex.
Conclusion
Chicago is rich in attractions, culture, and traditions, so there's always something that will brighten up your day. Explore this city, and you'll be surprised at the countless things you'll discover.
---
More to Read: