4 Things You Should Do Before Your Transition to Full-Time RV Living
Vanlife is all the rage right now, and like with most social media phenomenon, there's a big difference between image and reality. While this could be a great way to see the world and get out of your comfort zone, living out of a van or RV is not all peaches and cream.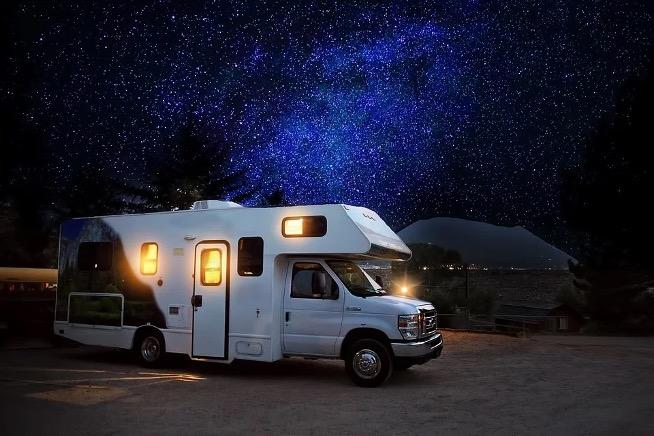 Depending on your current lifestyle and temperament, adapting to this new life may be a bit difficult. But for others, the transition might be much easier. It's all about being prepared and knowing exactly what to expect without falling for the picture-perfect myth of van living. Let's take a look at some of the things you should do before you transition to full-time RV living.
Rent a Camper First
The first thing you should do before you decide to live in an RV is to rent one and see how you like it. Services like Happy Campers have fully equipped vans that you can try, and they come with all sorts of perks such as Wi-Fi and add-ons like BBQ grills and picnic tables. Going on a short road trip will allow you to get a sense of what it's like to live in a camper, and prepare for some of the challenges that come with it.
Set a Date
You have to give yourself a clear set date for your transition, even if you don't know how long the preparations will take. If you don't, chances are it will still remain a pipe dream. Giving yourself a set date will add a sense of urgency, and ensure that you follow through.
Have a Clear To-Do List
You also need to have a clear to-do list. It should include things like looking at campers, researching domicile residency, and decluttering your space.
It's very important that you simplify your life before you leave and get rid/sell everything that you don't need. Putting things in storage may be another option.
If you don't have a mobile income yet, you also are going to have to start researching ways that you can make money on the road. Other things you're going to have to look up include healthcare options, camping sites, and a mail service. You'll also have to cancel your utilities before you leave.
Join an RV Club
Joining an RV club is a great way to facilitate the transition. These groups offer a lot of support to RVers, and you'll get all sorts of perks as well for being a member.
Clubs like Freedom Camping Club will get you discounts on tons of different campsites around the country. They also offer reviews of the best and safest campsites. And the best part is that it's totally free to sign up. So, make sure that you look up as many of these clubs as possible so you'll have a support system.
Living in an RV full time can be the adventure of a lifetime. However, don't fall for the image, and make sure that you're thoroughly prepared before you make the jump.