How to prepare yourself for a Kayaking Trip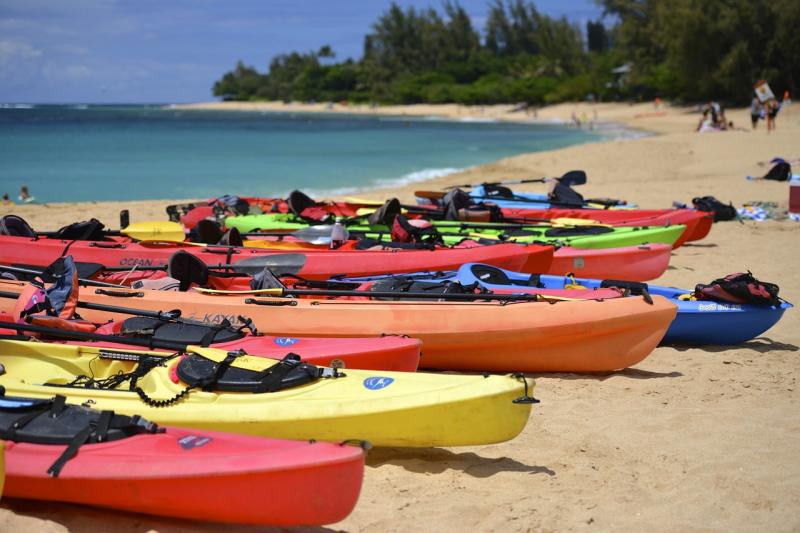 Kayaking is a great sport, and people love kayaking in their free time and while on their vacation as well. Like cycling, it's relatively simple to pick up. Within a few hours, you'll be paddling along happily. There are many types of kayaks available – from flatwater kayaks to sea kayaks and whitewater kayaks.
Whether you want to go kayaking in the UK or go kayaking in the best spots in the world, you will need to have a good basic skill set and some preparation before heading off on an adventure of your own.
As part of our kayaking tips and tricks, here are our top ten tips that you should consider while preparing yourself for a kayaking trip. Every kayaker must follow these things before they get in the water on their journey.
Select your package
Decide if your trip will be self-guided or professionally guided. A professionally conducted tour will take away most of your arrangement worries as most of the planning will be done for you. Decide on an equipping package. You can rent complete or limited kayak gears packages if you don't want to carry everything with you. You can also rent kayaks and camping equipment.
Dress for Water, not for Weather
It might be a blistering hot sunny day, so you'll be interested in dressing up yourself with shorts and tee to go kayaking. But the water temperature might be icy cold.
Make sure you wear clothes that are suitable for the water, not the air temperature, or the weather. If you fall in, then you will be happy you wore a wetsuit, kayaking gloves, and water-resistant cagoule rather than summer clothes.
Choose the Right Kayak
There is a whole range of different types of kayaks available – from long narrow racing boats to small squat freestyle playboats.
You should choose your kayak that's suitable for the water you'll be paddling. For example, if you are kayaking on a lake or river, then you'll want to rent a flatwater boat. Sit-on-top kayaks are perfect for novices as they are easy to paddle and encouragingly stable.
Wear Bouncy Aid
Wearing a buoyancy aid is crucial for any kayaker – whether you are a novice or an experienced kayaker.
You'll read this in any kayaking for beginner's guideline. Buoyancy aids are like life jackets but let more movement around the arms and neck, which make them much more comfortable while kayaking. Even if you are a resilient aquanaut, you never know when you might get into trouble in the water.
Buoyancy aids will always be provided by kayaking schools, but if you are paddling alone, we recommend buying your personal life jackets or leasing from a nearby watersports center.
Bring Additional Clothes
This is another simple piece of guidance, but easy to forget. Always carry a change of clothes, even if you don't think you are going to get wet. I can't highlight the number of times I've been indebted for that extra set of clothes.
Select your Gears
Besides the usual camping and kayaking Gears, you'll want to remember water purification, bug spray, a satellite phone, first aid kit, walking shoes, a rain jacket, and clean clothes and a bag for dirty clothes to be kept in your car. Get your similar gear organized into dry bags.
Know the Rescue Procedure
Number one rule of kayaking is to know how to rescue yourself and others. You might not sink on your first kayaking trip – especially if the water is quiet and flat – but it's always good to be prepared. Constantly stay with your boat if you capsize. Make sure you go through a basic capsize drill with your trainer. They will demonstrate to you how to right the boat and get back in again.
Choose your Route Wisely
If you are new to kayaking or simply aren't comfortable in certain types of water, being mindful, this will help ensure you have a pleasant time kayaking. There is no reason to paddle kayaks into rough waters and unfamiliar routes when you are not prepared.
Carry Sun Protection
It is wonderful what a cap, water shoes, and some sun cream will do to protect our skin from the sun. A cap is a wonderful first step to defend your face from burning, but be sure to lotion up your face regardless, as the water reflects the UV rays off its surface, revealing your skin even if it appears to be in the shade from the sun. Moreover, when applying sunblock, apply it all over your skins which are exposed, not just spots on your cheek.
Wear Water Shoes
Finally, in kayak trips, you will spend some time walking on rough surfaces such as stony coastlines or harbor launch ramps and reliable footwear is a must. Sturdy wet shoes such as "Tevas" or "Aqua Socks" are better for a kayaking trip.
Author Bio: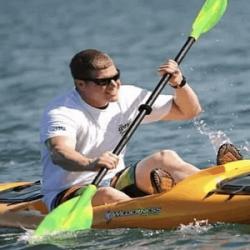 Name: James A. Rockey
Description: James is a professional kayaker, and fishing is his hobby. He has more than five years of fishing experience, and he loves using Kayaks while outing as well. Based on his experiences with the different type of Kayaks; he is sharing his opinion about kayak reviews and fishing so that a beginner can get started right away.